03/23/2023
Last updated on April 04, 2023
7

min read
3.6

/ 5 (

7

votes )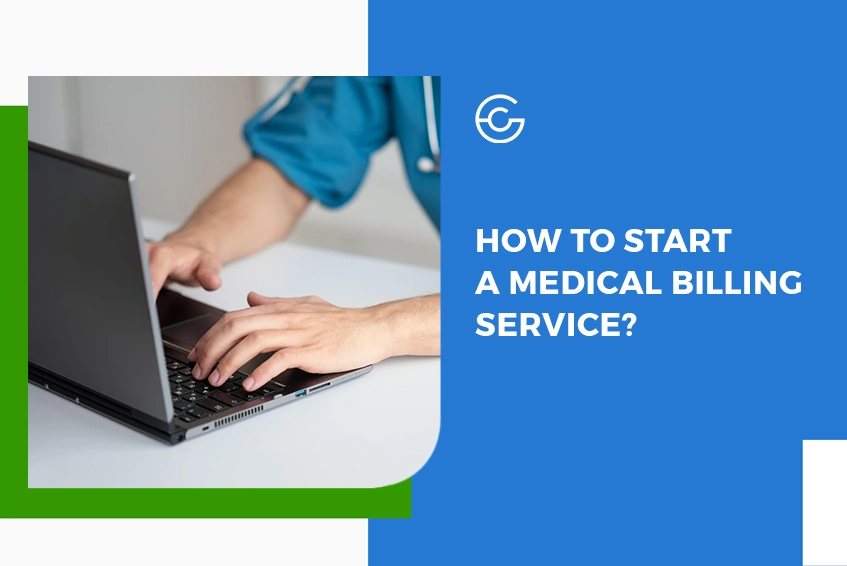 The healthcare industry is experiencing continued growth each year, and one of the areas that are expanding rapidly is medical billing services.
Medical billing companies process bills, insurance claims, and even clearinghouse services on behalf of patients and healthcare providers. This market was worth $5.8 billion in 2022 and is expected to grow to $13.9 billion by 2030.
But how do you dip your toes in medical billing and open your own business? How do you set yourself up for success?
This comprehensive step-by-step guide has all you need to know.
What is a Medical Billing Service?
Medical billing is the process that generates bills, insurance claims, and medical payments rendered by providers and healthcare organizations. This service ensures that the healthcare facilities will receive compensation for the services they rendered.
They help healthcare facilities improve their revenue management. They can also increase cash flow and improve payment collection.
Medical billing companies use medical and billing coding to process these payments.
Understanding the Basics of Medical Billing: What You Need to Know
Before you learn how to start a medical billing service, you need to know the basics of what it does.
Here are some basic terms you need to know:
Medical and Billing Codes
A specialized system has been created to translate medical processes, diagnoses, and treatments into codes. This is used by all healthcare facilities, insurers, and billers across the country. All stakeholders can easily translate their services to calculate the accurate payment.
Insurance Claims
Healthcare facilities submit these claims to insurance companies to pay for services rendered to policyholders.
Clearinghouse
This is a third-party service provider that processes claims for healthcare facilities.
Revenue Cycle
This is the management of billing and payment collection. It starts the moment the patient registers for an appointment. It continues until the patient and insurance company are sent a bill.

Here are the basic steps to set up your business and what you need to consider for your operations:
Know the Market
You must be familiar with the medical billing market. It is a growing industry, and there is increasing demand for it. However, you need to explore the competition and coverage in your area.
Look at healthcare facilities and organizations near you. They will be part of your target market. You must learn their pain points and needs. Your business must provide value to them.
You can also look at specific sub-sectors in the industry. The demand is also growing for billing services in:
Dental billing

Mental health billing

Psychiatric billing
Get the Necessary Credentials for Your Business
You need basic permits and licenses to open a business. You must also get all certifications and permits required for your medical billing credentials.
You need to know the processes and practices to manage the technology, coders, and insurance claims. Find and hire coders with the required training and certifications for medical billing.
You can sign up for online courses and training programs. The American Medical Billing Association, the American Academy of Professional Coders, and the American Health Information Management Association have the necessary resources.
Create a Business Plan
Consider what kind of medical billing coding service you want to provide. Consider your target market and the logistics needed to complete your business plan.
Include the structuring of your bank accounts, the taxation process, technology, and the number of staff you plan to take on.
Consider the Start-Up Costs
Consider the capital investment you need to start a business in medical coding. You need to include the following in the capital planning:
Medical billing software

Computer equipment

Technical support

Staffing/coding personnel

Commercial real estate
Get a Business License
You need to apply for a business license. Decide whether you want your business to be a limited liability company (LLC) or a corporation.
You also need to get a tax registration and employer identification number (EIN).
Develop a Marketing Strategy
Once you have a business plan and all the necessary permits, you can go full steam ahead.
You must develop a marketing strategy to make your target market aware of your business. You also need an acquisition strategy to onboard clients and sales marketing plans to push your services.
Acquire Medical Billing Software
You need to choose medical billing software that will help make your operations more efficient and accurate. For example, ClaimGenix provides various features that are accessible and compatible with existing billing systems.
Consider the following factors when choosing your software:
Ease of use

System compatibility and integration

Communication system

Device compatibility and mobile choices

Budget
Partner With a Clearinghouse
You may need to work with a third-party clearinghouse. These companies can help with insurance companies and medical billers. They can help you with rejected claims and keep you updated with all your claim submissions.
Build Your Network
Part of creating a medical billing services company is building a network of people connected to your target market and stakeholders. You can use social media accounts and industry organizations like the Healthcare Financial Management Association (HFMA) to expand your network.
Marketing and Growing Your Medical Billing Business: Tips and Strategies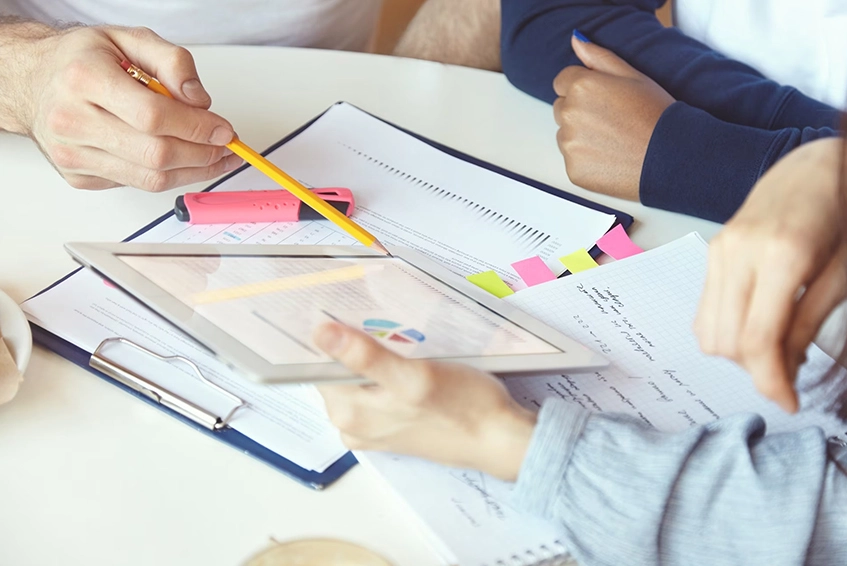 You can employ simple strategies to ensure your business will grow. After opening a medical billing company, you should do the following:
Keep Up With Technology
Technology is powering the growth of the medical billing industry. Business owners and managers must stay updated with the latest developments and improvements. These also include regulations and coding updates.
You must invest in advanced technology and high-tech communication systems to streamline your business operations. You must maximize efficiency and productivity for sustained success.
Research Your Competition
Research is the best way to learn about your niche, target market, and competition in your target area. Consider the services they offer, the technology they use, and the opportunities that remain open.
Consider Niche Markets in the Medical Billing Industry
You could focus on medical billing services in one specific niche. When you limit your service scope, you can better target potential clients.
Doing this gives your business specialized skills that other billing companies might not offer.
Use Digital Marketing to Promote Awareness
Use digital marketing to make your target market aware of your services. You can use social media platforms like Facebook, LinkedIn, and Instagram to spread the word.
You can also create a pay-per-click campaign to use specific keywords to lead potential clients to your website.
Get Referrals and Testimonials
Solicit honest reviews and testimonials from satisfied clients. They can leave ratings for your website, company, or app. Potential customers value the input and opinions of others like them.
Collecting referrals can go a long way in growing your business.
Use Email Marketing or Newsletters to Generate Leads
With email marketing, you can communicate directly with those in your contact list. Engage them with valuable content about your services. Encourage them to sign up for a trial or a starter plan to learn more about your company.
You could also send newsletters to healthcare organizations, physicians, and other such parties to advertise your medical billing services.
Start a Successful Medical Billing Service
Starting any business is hard. But when you know the process and know the kind of expertise you want to offer, you can easily start one after you've done the research and gathered the capital.
The key to creating a medical billing service is knowing how to use the right technology for your specific needs. Medical billing software can improve revenue management, enhance cash flow, and monitor payments throughout the process.
Armed with the expertise, knowledge, and the latest technology, you can open a medical billing company even with a small budget. As long as you have a business plan, you can slowly grow your enterprise and ensure its success.
Partner with ClaimGenix for an immediate advantage and to get ahead of the competition.