NEMT BILLING SOFTWARE
Claimgenix is a comprehensive solution for your NEMT and Homecare companies
REQUEST A DEMO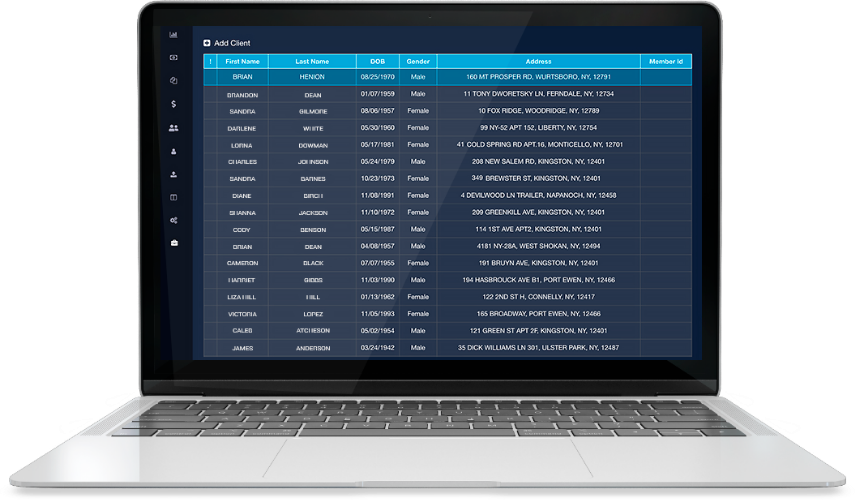 Filing insurance claims can be a huge headache for NEMT companies. But Claimgenix makes it simple.
Our NEMT billing software takes out the guesswork and streamlines the process to increase cash flow and reduce administrative costs.
The system recognizes any incomplete claims, incorrect rates, or invalid codes and corrects them before submitting, so all claims are processed error free.
Plus, there are no hidden transaction fees. With unmatched speed and accuracy, Claimgenix is a must-have non-emergency medical transportation billing software.
Optimize your operations and save time and money with Claimgenix.
PROBLEMS NEMT PROVIDERS FACE
We know NEMT providers have a lot on their plates. Between scheduling, routing, dispatching, and billing trips, there's not much room for error. Many NEMT companies still choose to manually bill trips because they see it as a good economical choice. However, without proper billing software, numerous errors can occur, which could lead to money and even client loss.
One small mistake can have a detrimental effect on your billing process and your ability to get paid adequately -putting the business in jeopardy and setting providers back on their pay schedules.
Below are some common manual billing errors:
Incorrect provider and/or patient information;
Mismatched medical codes;
Leaving out codes for procedures and diagnoses;
Incomplete documentation from a healthcare provider;
Duplicate billings.
Luckily, there's a solution to avoid these mistakes.
TALK TO CLAIMS SPECIALIST
RELIABLE BILLING SOFTWARE MAKES ALL THE DIFFERENCE
Manually billing your trips and hoping for the best isn't the right way to do business. That's why Claimgenix exists - to offer a seamless insurance billing process from start to finish. Our software makes it easy to keep track of all your payments, so you can see when you'll be reimbursed.
And if you're dealing with more than one payer, Claimgenix has the ability to submit claims to multiple payers for your convenience. Plus, the automated solution scrubs claims for errors and fixes them before submitting, so you spend less time dealing with discrepancies and get paid faster - a win-win situation for your business!
REQUEST A DEMO
FEATURES
You're in the business of helping people, so our software is designed to help you.
We pinpointed NEMT companies' top billing needs and loaded our software with features to make your job easier.
From automatic updates and imports to custom reporting and error checks, Claimgenix has everything an NEMT company needs for a seamless, stress-free billing experience.
BILL YOUR CLAIMS EFFICIENTLY
Daily auto update

As soon as there is information from your payer - you will know about all updates

Intelligence Reporting

Get custom reports to view your company's statistics

Auto Data Imports

Automatically download and import claim information

Error Check

Don't worry about sending error-filled claims out -Claimgenix reviews for errors and inconsistencies and fixes them for you
ADVANTAGES
What's better than an easy-to-use billing software?
How about an easy-to-use billing software you can access from anywhere there's Internet?
There's no need to be stuck at your desk for hours while you bill all your trips
With Claimgenix, you can bill from your office, a coffee shop, or even your couch - plus, our software processes data in minutes, not hours or days.
See below for more reasons to make Claimgenix a part of your operation.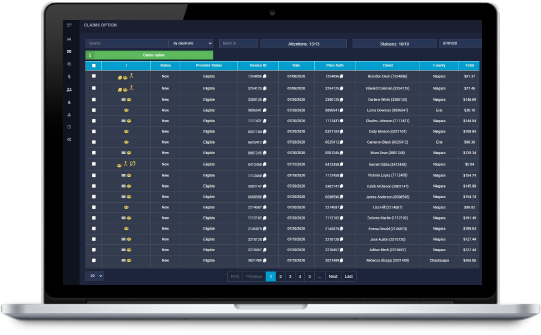 The choice is clear: our Claimgenix medical billing and coding software is the product you need to get billing done the right way.
All-in-one Solution

Our software is available anywhere there's Internet, so you can bill claims on your desktop, laptop, smartphone, or tablet, wherever you find yourself!

Premium Support

Our experienced team is here to help 24/7. From the implementation process and beyond, we offer continuous support while you use our software.

Easy-To-Use Client

Our NEMT Medicaid billing software is simple to understand and operate, so you'll spend less time learning the ins and outs of the product and more time billing insurance companies.

Flexible Implementation

Our implementation manager will get you started at your convenience and walk you through the product. Plus, our NEMT billing software can be integrated with your company's existing dispatch software to simplify the transfer of data.

Web-Based Portal

No downloads or installations required! Log onto your account from anywhere and pick up where you left off.

Security

All information is stored safely and kept confidential with our HIPAA-compliant billing NEMT software.
WHY CLAIMGENIX?
There's no better time than now to enhance your NEMT operation with Claimgenix.
Our electronic billing software for non emergency medical transportation will give you peace of mind that your claims are submitted in an efficient, precise manner.
No more worrying about avoidable errors and incorrect codes, because Claimgenix catches any inaccuracies before sending the claims off.
Don't let the manual billing process slow down your business any longer. Request a free Claimgenix demo today.