CVS Health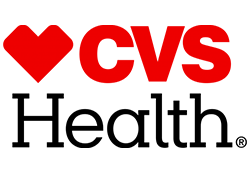 Stacks of paperwork, confusing billing codes, rejected and denied claims—if you're still billing insurance claims manually or with an unreliable software, these are just a few of the many barriers you'll face.
We believe in efficient business, so we designed a software that bills insurance claims quickly, accurately, and without unnecessary stress. Our Claimgenix CVS Health billing software is a modern solution that makes billing simple. Don't worry about sending out error-filled claims, because Claimgenix notifies you when any are found, so you can correct right away and still get reimbursed on time. It's time to commit to better billing. Plan for success with Claimgenix.
Features
Our CVS Health insurance billing software makes billing insurance an easy everyday task.
We know it's an important part of your business, so we offer a software that lets you file claims, check payment statuses, and receive reimbursements without the hassle.
Claimgenix comes with features that give you and your patients confidence in clean, successful claims.
Daily Auto Update

As soon as there is information from your payer – you will know about all updates

Data Import

Download and import claim information in minutes—no manual data entry needed!

Intelligence Reporting

Get customized reports to understand your company's performance.

Error Check

No more error-filled claims. Claimgenix scans for problems and notifies you right away when any are found.
Advantages
Our fully automated CVS Health billing solution makes your medical operation seamless.
Claimgenix is easy to learn and use, so you'll feel confident in the product right away. All claims are processed electronically for faster submission and reimbursement times, increasing your business's efficiency
Plus, Claimgenix recognizes each state's laws and codes, so you know you're submitting the correct information. Enroll in our software to experience these incredible benefits
All-in-One Solution

Access your Claimgenix account from any Internet-enabled device. .

Flexible Implementation

Claimgenix can be integrated with your existing software to simplify the transfer of data. Our implementation leader will work with you to ensure you understand the ins and outs of the software.

Security

All patient information, including phone numbers and addresses, is confidential with our HIPAA-compliant software.

Premium Support

From the implementation process and beyond, our experienced team representatives are available 24/7 for support.

Easy-To-Use Client

Our medical billing tool is simple to learn and operate.

Web-Based Portal

No downloads or installations required! Simply open up your browser and use your login to access your account.
Why Bill with Claimgenix?
Insurance billing is too important to manage with a risky process. Claimgenix guarantees fast, accurate, error-free billing. Our electronic software gets your reimbursements back to you on time, and our error-check ensures your claims are all clean and paid correctly.
Don't spend any longer billing without reliable software. Commit to Claimgenix CVS Health billing software today.
Request a Demo
You deserve reliable software. Sign up for a consultation with our knowledgeable team and see why Claimgenix is perfect for your business.
REQUEST A DEMO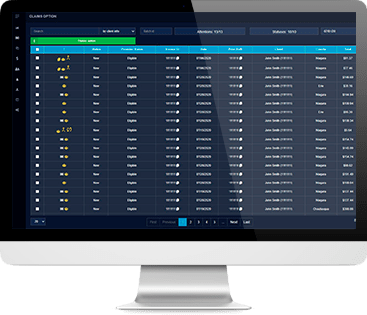 CUSTOMERS FREQUENTLY ASK
Why Use CVS Health Billing Software?

Medical billing software reduces claim errors and saves billers time and money by automating the entire medical billing process.
How CVS Health Billing Software helps you?

Billing claims by hand can take hours, but submitting claims with software takes only minutes. Plus, claims are submitted without error thanks to the Claimgenix error check!
How much Medicaid Billing Software in CVS Health cost?

The cost of medical billing software varies from company to compay. Claimgenix charges providers based on the amount of claims processed each month. For individual price quotes, contact us.
What are the advantages of claimGENIX software?

Claimgenix saves providers time and money while speeding up the billing process overall. We also offer 24/7 customer support.
Need more details?