Virginia Premiere Billing Software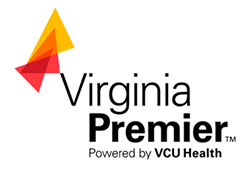 The best Virginia Premier billing software available for your operation isn't out of reach. In fact, you've already found it.Claimgenix is an efficient, reliable billing tool available for NEMT and healthcare providers.With our product, correctly billing claims is no longer a question—it's a given.
Claimgenix checks every claim for problems and errors before it's sent to the payer, so you can be assured that once it's submitted, you'll receive payment in a timely manner.
Features
It's easier than ever to file claims, view payment statuses, and receive reimbursements with our Virginia Premier billing solution.
This electronic platform is designed to perform the tedious, time-consuming tasks that you previously would have done manually.
Our intuitive product automatically downloads and inputs data for you, so there's no need to worry about any operator error.
Our features make billing a seamless process that's guaranteed to save you time and boost your company's salary.
Daily Auto Update

As soon as there is information from your payer – you will know about all updates

Intelligence Reporting

Stay up-to-date on your payments with our customizable intelligence reporting feature.

Data Import

Forget manual data entry—Claimgenix imports data automatically.

Error Check

Claimgenix scrubs for claim errors and incorrect billing codes to ensure only clean claims are submitted.
Advantages
Our Claimgenix Virginia Premier billing plan was created to answer your business's needs.
Our fully automated software is guaranteed to ease the stress you experience while billing claims.
You'll love the fast, accurate process that will not only boost your profit, but instill greater confidence in your business. It's a no brainer: Claimgenix is the billing solution you need for optimized healthcare billing.
All-in-one Solution

Log on to your Claimgenix account from anywhere you have Internet!.

Easy-To-Use Client

Our software is simple to learn and operate.

Web-Based Portal

With our web portal, there's no need to download or install anything on your device. Simply access Claimgenix from your Internet browser.

Flexible Implementation

Our implementation manager will guide you in your transition to our software and answer any questions you have. Claimgenix can be integrated with your existing platform to simply transfer data.

Security

Phone numbers, addresses, and other confidential patient information is kept safe with our HIPAA-compliant software.

Premium Support

From enrollment and implementation to years down the line, our experienced team is available for 24/7 support.
Why Bill with Claimgenix?
Claimgenix Virginia Premier insurance billing software is the answer to a better billing process. It automatically plugs in data and scans for inaccuracies to reduce the amount of rejected, denied, and incorrectly paid claims.
Our Virginia Premier billing tool lets you check on the status of your claims at any time, so you know where you are in the process and when you'll be reimbursed. Our software follows all state laws and requirements.
Request a Demo
Commit to the billing software you deserve. Sign up for a Claimgenix consultation and demo today to see the different efficient software makes.
REQUEST A DEMO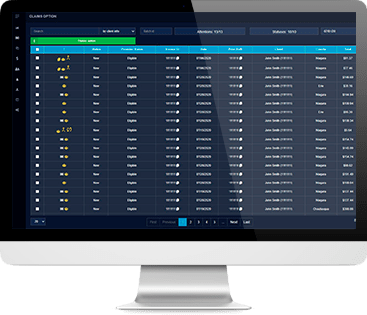 CUSTOMERS FREQUENTLY ASK
Why Use Virginia Premiere Billing Software?

Medical billing software reduces claim errors and saves billers time and money by automating the entire medical billing process.
How Virginia Premiere Billing Software helps you?

Billing claims by hand can take hours, but submitting claims with software takes only minutes. Plus, claims are submitted without error thanks to the Claimgenix error check!
How much Medicaid Billing Software in Virginia Premiere cost?

The cost of medical billing software varies from company to compay. Claimgenix charges providers based on the amount of claims processed each month. For individual price quotes, contact us.
What are the advantages of claimGENIX software?

Claimgenix saves providers time and money while speeding up the billing process overall. We also offer 24/7 customer support.
Need more details?