claimGENIX
Please wait, loading...
Centene Corp Billing Software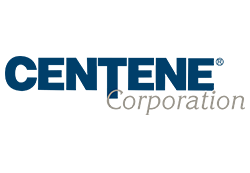 Out with inefficient manual billing, in with quick, reliable billing software. There's never been a better time to make better billing a priority. Our Claimgenix Centene Corp billing software is a fully comprehensive solution for simplified billing.
It's easy to use and built to save you time and money. If you're tired of sorting through paperwork and billing codes, you're in luck, because Claimgenix automates the whole process and does the hard work for you. Don't let inefficient billing methods slow you down. Speed up your productivity with Claimgenix.
Features
Our Centene Corp billing solution is the fastest way to file claims, review payments, and receive reimbursements.
Claimgenix checks for errors in every claim and notifies you of any inaccuracies, so you can fix and resubmit quickly.
Plus, the software recognizes each state's unique laws, so you know you're submitting the right information. Claimgenix saves you time and money with these must-have features.
Daily Auto Update
As soon as there is information from your payer – you will know about all updates
Data Import
Automatically download and import claim information in minutes.
Intelligence Reporting
Get customized reports on your company's performance.
Error Check
Claimgenix scans for inaccuracies in every claim, so you can ensure all claims submitted are error-free.
Advantages
Billing shouldn't slow your operation down. The right software makes sure that doesn't happen. With our Claimgenix Centene Corp insurance billing software, you don't need to plan ahead weeks in advance to get things done.Our software is fast, accurate, and automates the billing process for quicker reimbursements. With these great benefits, billing is easier than ever:
1
All-in-One Solution
Access your Claimgenix account from your desktop computer, laptop, tablet, or smartphone—as long as you have Internet, you have Claimgenix. .
2
Flexible Implementation
Claimgenix can be integrated with your existing software to simplify the transfer of data for faster implementation.
3
Security
All patient information, including phone numbers and addresses, is confidential with our HIPAA-compliant software.
4
Premium Support
Our expert team representatives are available 24/7 to answer any questions and offer support.
5
Easy-To-Use Client
Our medical billing tool is easy to learn and use.
6
Web-Based Portal
No downloads or installations required! Use your Claimgenix login and access your account from your web browser!
Why Claimgenix?
Claimgenix Centene Corp billing software is here to make billing simpler. With a quicker process, your business's productivity will increase and you'll save time and money. If your patients are enrolled in Centene Corp, Claimgenix is a great option for you.
Request a Demo
You deserve reliable billing software. Sign up for a consultation with our representatives today and plan on improving your business with Claimgenix.