United Health Group Billing Software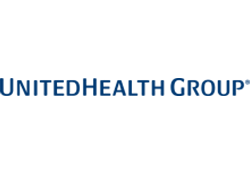 If you've ever thought, "Isn't there an easier way to bill insurance?" You're not alone. Whether you're still billing manually or you're dealing with an unreliable software, the process can be tough without the right tools. We offer a complete, all-in-one billing solution that makes submitting claims simple.
Our Claimgenix UnitedHealth Group billing software is an easy-to-use, easy-to-bill-with product that ensures simplified, efficient billing. Say goodbye to hours spent deciphering billing codes and sorting through paperwork, because Claimgenix automates the process and finds errors for you. It's never been easier to bill insurance.
Features
Our UnitedHealth Group billing solution lets you file claims, check on payment statuses, and get reimbursements fast.
Claimgenix scans for errors and notifies you when any inaccuracies are found—incomplete claims, invalid diagnosis codes, or duplicate claim-related denials—so you can fix and resubmit quickly.
Plus, Claimgenix recognizes the unique codes and laws per state, so you know you're submitting correct information. Our billing software saves your business time and money, and comes equipped with must-have features.
Daily Auto Update

As soon as there is information from your payer – you will know about all updates

Data Import

Download and import claim information in minutes—no manual data entry necessary!

Intelligence Reporting

Receive customized reports detailing your company's performance.

Error Check

Claimgenix reviews for errors and inconsistencies and notifies you when any are found, so you're confident every claim processed is a clean one.
Advantages
A good billing software is intuitive and shouldn't slow you down.Our Claimgenix UnitedHealth Group billing solution is easy to learn, so you'll be submitting claims successfully in no time.Avoid long hours in the office and stacks of paperwork with our fully automated billing software. Find these great benefits when you use our product:
All-in-One Solution

Access your Claimgenix account from your desktop computer, laptop, tablet, or smartphone—as long as you have Internet, you have Claimgenix. .

Flexible Implementation

Claimgenix can be integrated with your existing software to simplify the transfer of data for faster implementation.

Security

All patient information, including phone numbers and addresses, is confidential with our HIPAA-compliant software.

Premium Support

Our expert team is available 24/7 to answer any questions and offer support.

Easy-To-Use Client

Our medical billing tool is simple to operate, so you'll be billing claims in no time.

Web-Based Portal

No downloads or installations required! Use your Claimgenix login and access your account from your web browser!
Why Bill with Claimgenix?
Claimgenix UnitedHealth Group insurance billing software is available to make doing business easier.
With faster billing, you'll find your company's overall productivity increasing—plus you'll save time and money.
Check the status of your claims at any time to see when you'll receive reimbursements. If your patients are enrolled in UnitedHealth Group, Claimgenix is the software solution for you. We can't wait to become part of your prosperous billing operation.
Request a Demo
Don't waste another day with unreliable billing software. Sign up for a consultation and demo with our representatives today and plan on improving your business with Claimgenix.
REQUEST A DEMO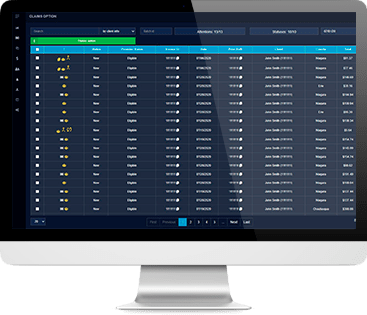 CUSTOMERS FREQUENTLY ASK
Why Use United Health Group Billing Software?

Medical billing software reduces claim errors and saves billers time and money by automating the entire medical billing process.
How United Health Group Billing Software helps you?

Billing claims by hand can take hours, but submitting claims with software takes only minutes. Plus, claims are submitted without error thanks to the Claimgenix error check!
How much Medicaid Billing Software in United Health Group cost?

The cost of medical billing software varies from company to compay. Claimgenix charges providers based on the amount of claims processed each month. For individual price quotes, contact us.
What are the advantages of claimGENIX software?

Claimgenix saves providers time and money while speeding up the billing process overall. We also offer 24/7 customer support.
Need more details?