claimGENIX
Please wait, loading...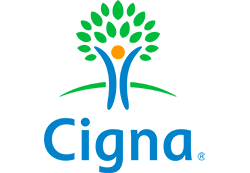 Billing insurance claims is an important part of your business, but without the proper software, it can be a tough feat. It's time to switch to the reliable software you deserve. Our Claimgenix Cigna billing software is a comprehensive system that makes submitting everyday claims an easy part of your routine.
The automated software comes with a built-in error check, so you'll know immediately if incorrect data is found. This ensures you submit claims quickly and receive your payments on time. Plan on a successful billing process with Claimgenix.
Features
If you're looking for a reliable Cigna insurance billing software, you found it.
Our product makes filing claims, checking payment statuses, and receiving reimbursements easy since it's all done electronically.
Claimgenix is guaranteed to increase productivity for better business results.
Daily Auto Update
As soon as there is information from your payer – you will know about all updates
Data Import
Claimgenix automatically downloads and imports claim information, so you don't have to do it manually.
Intelligence Reporting
Get customized reports to analyze your company's performance.
Error Check
Claimgenix checks for inaccuracies in every claim, so you know yours will be sent out error-free.
Advantages
Our Cigna billing solution is designed to make billing a painless part of your operation.
The software is easy to learn and use, so you'll be making progress shortly after Claimgenix is implemented. Everything is processed electronically for more submissions per day and on-time reimbursements.
Our software recognizes each state's laws and billing codes to ensure you're submitting the correct information. The benefits of billing with Claimgenix are endless.
1
All-in-One Solution
Access your Claimgenix account from any device, anywhere there's Internet. .
2
Flexible Implementation
Integrate Claimgenix with your existing software for easy transfer of data. Our implementation leader will work with you to ensure you understand the software as you get started.
3
Security
All patient information, including phone numbers and addresses, is confidential with our HIPAA-compliant software.
4
Premium Support
From the implementation process and beyond, our experienced team representatives are available 24/7 for support.
5
Easy-To-Use Client
Our medical billing tool is easy to learn and use.
6
Web-Based Portal
No downloads or installations required! Open your browser, use your login, and access your account.
Why Bill with Claimgenix?
Our expert team developed Claimgenix so that we can offer you a reliable, all-encompassing software solution.
Our product boasts accurate, error-free billing to save you time and money. The choice is clear: Billing Cigna with Claimgenix is the best way to get the job done.
Request a Demo
Ready to make the switch to better billing? Sign up for a consultation and demo with our team today.