claimGENIX
Please wait, loading...
Logisticare Billing Software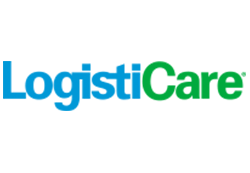 Billing insurance is a long, tedious process. And if you're billing manually or with the wrong software, it can become a nightmare.
That's why we created a comprehensive billing solution that makes the process an easy one for NEMT providers. Our Claimgenix Logisticare billing software is an intuitive, user-friendly platform that executes accurate billing every time
With our product, you won't spend hours deciphering billing codes and data, because the software does it all for you.

Our Logisticare insurance billing software scans claims for errors before submitting to avoid any rejected, denied, or incorrectly paid claims.
Features
Our Logisticare billing solution makes it simple to file claims, check on payment statuses, and receive reimbursements quickly.
Claimgenix ensures all claims are error free—no incomplete claims, invalid diagnosis codes, or duplicate claim-related denials—so you won't spend extra time and money fixing errors.
Claimgenix keeps your costs down and improves your business. Billing Logisticare has never been simpler.
Daily Auto Update
As soon as there is information from your payer – you will know about all updates
Data Import
Automatically download and import claim information in minutes—no more manual data entry necessary.
Intelligence Reporting
Keep track of your claims and billing records with custom reports on your transportation company's statistics.
Error Check
Claimgenix reviews for errors and inconsistencies and fixes them for you, so every claim you send out is a clean one.
Advantages
Your job is hard enough already. Learning to operate a billing software shouldn't be. Our Claimgenix Logisticare billing solution streamlines your business by speeding up the billing process while remaining precise and accurate. Avoid long hours spent on the phone and filing paperwork in the office with our fully automated billing software plan. Using our software gives you these great advantages:
1
All-in-one Solution
As long as you have an Internet connection, you have access to your Claimgenix account. Manage your claims from your desktop computer, laptop, tablet, or smartphone!.
2
Flexible Implementation
Claimgenix can be integrated with your existing software to simplify the transfer of data and keep the implementation process moving quickly.
3
Security
All patient information, including phone numbers and addresses, is confidential with our HIPAA-compliant software.
4
Premium Support
Our skilled team offers continuous support and is available 24/7 to answer any questions.
5
Easy-To-Use Client
Our NEMT billing software is simple to learn and use, so you'll be billing claims shortly after implementation.
6
Web-Based Portal
No downloads or installations required! Our software is fully accessible from your Internet browser on any device.
Why Claimgenix?
Claimgenix Logisticare health billing software exists to make running your business easier.
By speeding things up in the billing department, your productivity will increase and you'll save time and money.
Our Logisticare billing tool lets you check on the status of your claims whenever you want—so you know exactly when to expect reimbursements
We're confident our product will solve any billing problems you've faced, and we can't wait to help improve your operation.
Request a Demo
It's time to make the shift to reliable billing software. Sign up for a demo with our skilled team and see how Claimgenix makes all the difference.