Nascentia Billing Software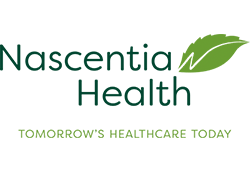 Are you looking to implement top-tier Nascentia billing software into your operation? Claimgenix Medical Insurance Billing Software reviews claims for errors and inaccuracies before submitting them to reduce rejections, denials, and incorrectly paid claims.
Our software offers a clean, seamless billing process by checking for errors and inaccurate data before claims are submitted.This means the hard part is done automatically, so you can feel assured that you'll receive your payments correctly and quickly.This means the hard part is done automatically, so you can feel assured that you'll receive your payments correctly and quickly.
Features
With our Nascentia billing solution, it's easier than ever to file claims, view payment statuses, and receive reimbursements.
Equipped with features like intelligence reporting to help you track and revisit payments, and error check to ensure all claims are clean before submission, Claimgenix is sure to make billing the easiest part of your operation.
Daily Auto Update

As soon as there is information from your payer – you will know about all updates

Data Import

Download, access, and instantly import claim information in minutes. No more silly errors due to manual data entry.

Intelligence Reporting

Custom intelligence reports are always available, so you can review your payments whenever you need to.

Error Check

Claimgenix scrubs for claim errors and incorrect billing codes before sending to payers, so you don't waste time fixing errors later on.
Advantages
Our Claimgenix Nascentia billing plan has all the advantages you want to see in a software.
Our electronic solution is easy to implement with the help of our talented team—who are available 24/7 to answer any question you have.
Feel assured that you'll bill and receive payments faster than ever before, which will in turn boost your profit. It's a no brainer: Claimgenix is the billing solution you need for efficient healthcare billing.
All-in-One Solution

No more long days in the office! Access your Claimgenix account from any computer, tablet, or smartphone—wherever there's Internet!.

Flexible Implementation

Our implementation manager will help you transition to our software and answer any questions you have. Plus, Claimgenix can be integrated with your existing platform to simply transfer data.

Security

Phone numbers, addresses and other confidential information is kept safe with our HIPAA-compliant software.

Premium Support

Our skilled team offers continuous support, from enrollment and implementation and beyond, and is available 24/7.

Easy-To-Use Client

Our NEMT billing software is easy to learn and operate, so you'll be billing with ease right from the start.

Web-Based Portal

Our software is web-based, so you won't ever need to download anything to access the product.
Why Bill with Claimgenix?
Claimgenix Nascentia insurance billing software is a foolproof solution for better billing.
Our software instantly plugs in data and scans for any inaccuracies to ensure only clean claims are processed.
Our Nascentia billing tool lets you check on the status of your claims at any time, so you know where you are in the process and when you'll be reimbursed.
Our software follows all NY laws and requirements.
Request a Demo
Don't settle for slow, inaccurate billing processes. Sign up for a Claimgenix consultation and demo today to see the different efficient software makes.
REQUEST A DEMO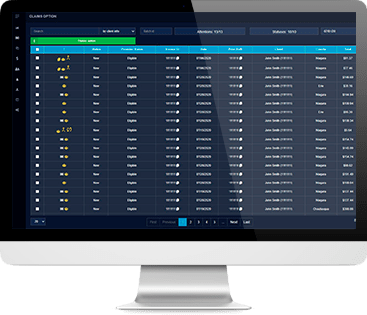 CUSTOMERS FREQUENTLY ASK
Why Use Nascentia Billing Software?

Medical billing software reduces claim errors and saves billers time and money by automating the entire medical billing process.
How Nascentia Billing Software helps you?

Billing claims by hand can take hours, but submitting claims with software takes only minutes. Plus, claims are submitted without error thanks to the Claimgenix error check!
How much Medicaid Billing Software in Nascentia cost?

The cost of medical billing software varies from company to compay. Claimgenix charges providers based on the amount of claims processed each month. For individual price quotes, contact us.
What are the advantages of claimGENIX software?

Claimgenix saves providers time and money while speeding up the billing process overall. We also offer 24/7 customer support.
Need more details?