MEDICAL INSURANCE BILLING SOFTWARE
GET DEMO
ADVANTAGES
ADVANTAGES
ALL-IN-ONE SOLUTION

Access your account from any Internet-enabled device.

SECURITY

Keep your data secure with our HIPAA-compliant software.

EASY-TO-USE CLIENT

Our user-friendly software makes billing simple.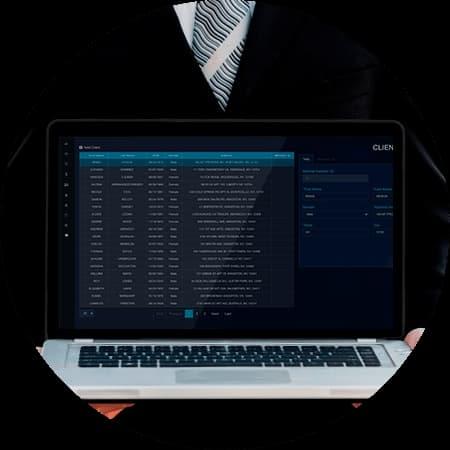 OVER 8,000 PAYERS

Bill thousands of payers from a single platform.

PREMIUM SUPPORT

24/7 support, whenever you need us.

FLEXIBLE IMPLEMENTATION

Integrate Claimgenix with your current software for easy data transfer.
5
OUR PROJECTS
8000
SUPPORTED PAYERS
50
AVAILABLE STATES
3
INDUSTRIES WE COVER
Stop playing the guessing game when it comes to billing insurance claims. Available anywhere in the United States, Claimgenix is designed with our customers' top needs in mind.
Dealing with more than one payer? No problem. Claimgenix can submit claims to over 8,000 payers for your convenience.
Our easy-to-use insurance medical billing software lets you bill all insurance claims electronically for quicker submission, so you'll always get paid accurately and on time.
Claimgenix takes out the guesswork and streamlines the process to increase cash flow and reduce administrative costs.
The system recognizes any incomplete claims, incorrect rates, or invalid codes and corrects them before submitting, so all claims are processed error free.
Plus, there are no hidden transaction fees.
With unmatched speed and accuracy, Claimgenix is a must-have insurance broker billing software.
FEATURES
DAILY AUTO UPDATE

As soon as there is information from your payer - you will know about all updaes

DATA IMPORT

Automatically download and import claim information

INTELLIGENT REPORTING

Get custom reports to view your company's statistics

ERROR CHECK

Claimgenix scans claims before submitting to reduce errors.
FREE DEMO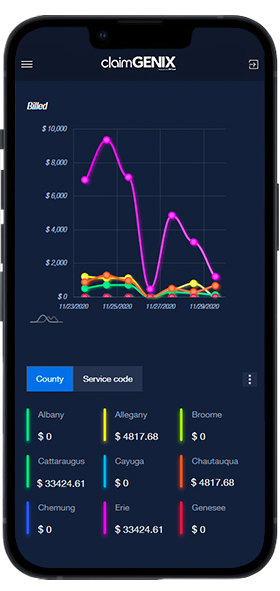 CAPABILITIES
BILL MULTIPLE PAYERS
Dealing with more than one payer? No problem. Claimgenix has the ability to submit claims to multiple payers for your convenience.
MEDICAID BILLING
Medicaid billing can be a hassle —but not with Claimgenix. Our software knows the list of proper codes needed per state and checks for errors before submitting, so you can count on clean claims every time.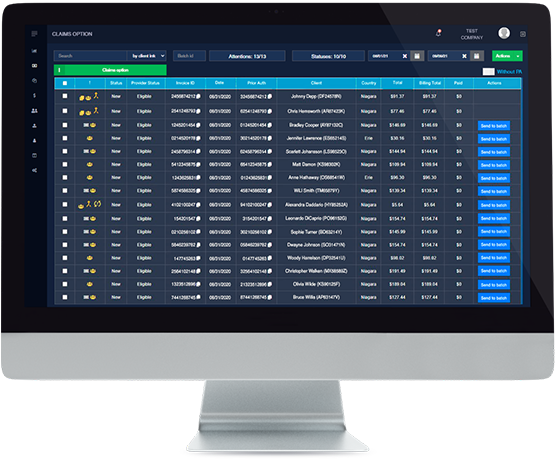 NATIONWIDE COVERAGE
We know requirements and codes vary state by state, so Claimgenix automatically adjusts to meet each state's needs.
SUITABLE FOR DIFFERENT INDUSTRIES
We offer insurance broker billing software for a variety of industries including non-emergency medical transportation, healthcare, and homecare.
BUSINESS SOFTWARE FOR BILLING INSURANCE CLAIMS
Manage Your Billing in One Place
No more searching through piles of papers or switching between software to manage claims. Claimgenix hosts everything within our web-based portal, so you can get the job done faster and without error.
FREE CONSULTATION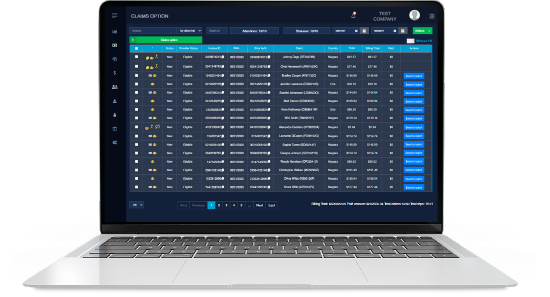 Bill Your Payers Electronically
All billing is submitted right from the Claimgenix portal. No more paper documents stacking up around you — the process is completely digital from start to finish with our medical insurance electronic billing software.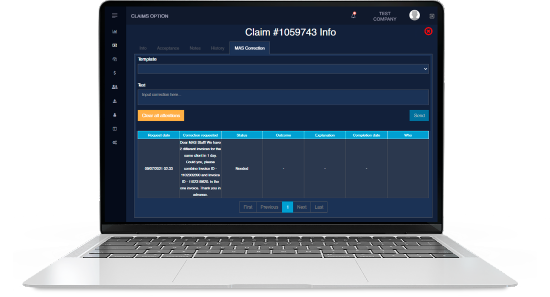 Get Errors Back
Did you receive the wrong payment? Claimgenix makes sure you receive the correct compensation for your services as quickly as possible.
FIND OUT HOW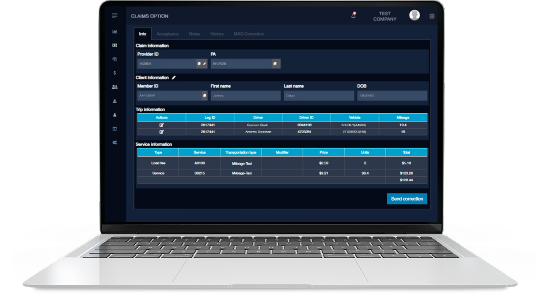 Submit Claims in Minutes
Our automatic system processes claims in minutes. It knows what codes are needed per state and checks for errors on the spot, saving you plenty of time overall.
Are you ready to learn more?
If you are ready to save money and time in your billing process, schedule a demo with one of our specialist to see our medical insurance software in action.
GET A DEMO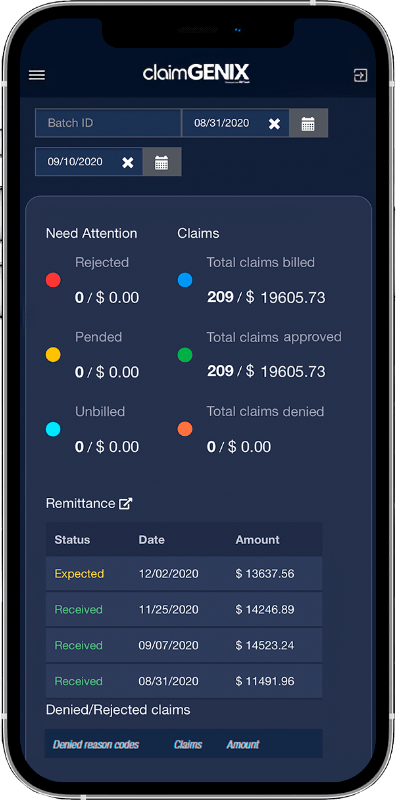 TRY OUR BEST-IN- CLASS SOFTWARE
Managing your claims can be a tough feat. That's why we offer a billing tool to simplify the process by automating your submissions, keeping you up-to-date on the status of your claims, and alerting you of any changes that occur during the billing process. When you switch to Claimgenix, you'll save time and money with fewer errors, rejections, and denials. See for yourself and try our free medical insurance billing software today.
TALK TO CLAIMS SPECIALIST
LATEST POSTS
Common Errors To Avoid When Filing Claims for NEMT

According to a report, around $3 trillion worth of medical claims were submitted in 2016. Of those, $262 billion was initially denied. There are many reasons for such denials:

READ MORE

What is HIPAA Compliance Liaison? 8 Responsibilities to Remember

The Health Insurance Portability and Accountability Act of 1996 (HIPAA) is a national law. Its set standards and policies ensure that sensitive health information remains protected and never exposed without a patient's consent. Every individual has the right to control how their health information is handled and who can have access to their records.

READ MORE

What are Electronic Claims Submission for Medical Billing Services?

The world is transforming, and more and more businesses are going digital. It is happening across various industries, and the medical sector is no exception. Healthcare processes are becoming more dependent on technology. Aside from highly advanced medical equipment, administrative tasks and diagnostic reports also benefit from this evolution. Unsurprisingly, medical billing and insurance claims are also shifting to digital.

READ MORE
DESIGN
TO BRAG ABOUT
Your business deserves the best billing process, and we can help. Discover the difference innovative software makes with Claimgenix.
LEARN MORE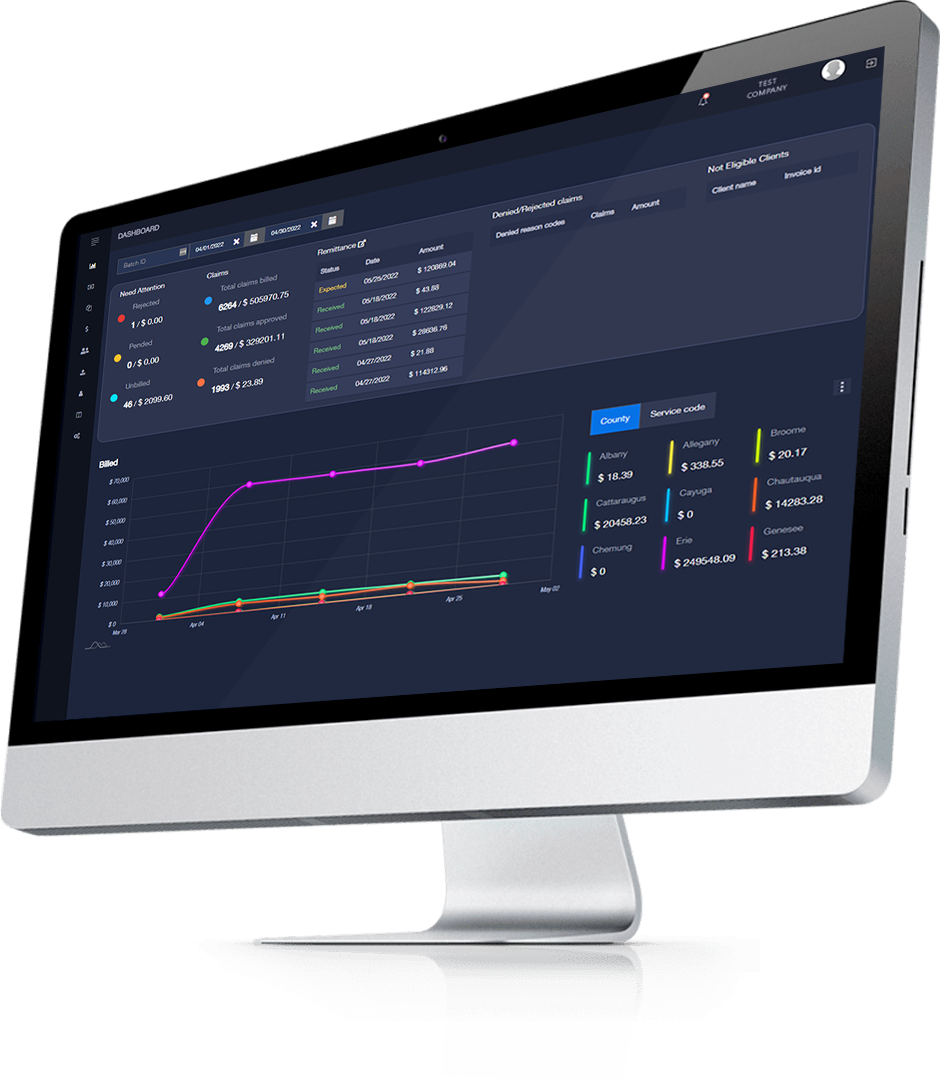 CUSTOMERS FREQUENTLY ASK
Why Use Medical Billing Software?

Medical billing software reduces claim errors and saves billers time and money by automating the entire medical billing process.
How Medical Insurance Billing Software helps you?

Billing claims by hand can take hours, but submitting claims with software takes only minutes. Plus, claims are submitted without error thanks to the Claimgenix error check!
Did you receive the incorrect payment?

Incorrect payments aren't just frustrating--they can set your business back, too. Medical billing software helps prevent incorrect payments, so you can stay on track and get every penny you're owed.
Dealing with more than one payer?

Claimgenix makes it easy to bill over 8,000 different payers from one easy-to-use platform!
How much Medical Insurance Billing Software cost?

The cost of medical billing software varies from company to compay. Claimgenix charges providers based on the amount of claims processed each month. For individual price quotes, contact us.
What are the advantages of claimGENIX software?

Claimgenix saves providers time and money while speeding up the billing process overall. We also offer 24/7 customer support.
Need more details?
Streamline your billing with Claimgenix
See it in action!
GET A DEMO