10/28/2023
Last updated on October 30, 2023
6

min read
3.3

/ 5 (

6

votes )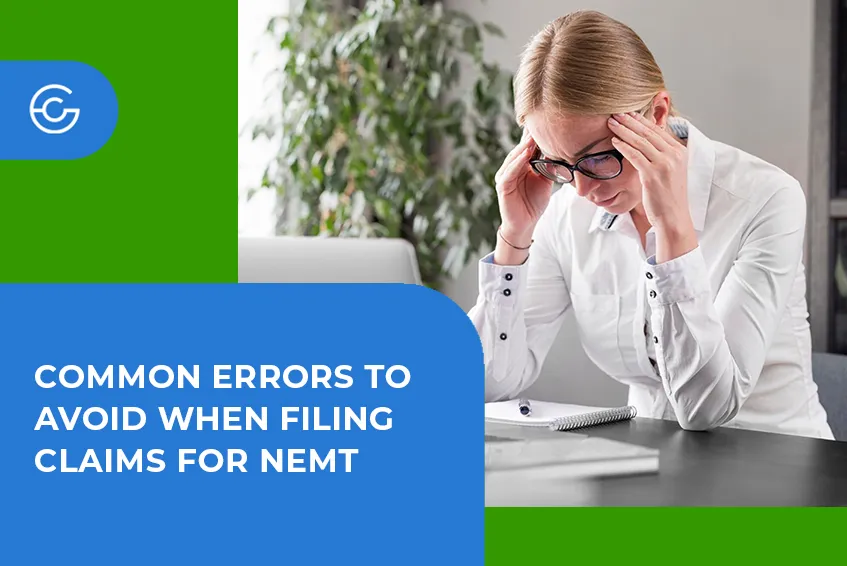 Making an error when filing a claim can be financially risky.
According to a report, around $3 trillion worth of medical claims were submitted in 2016. Of those, $262 billion was initially denied.
There are many reasons for such denials:
Inability to follow proper procedure

Claims are not covered

Unable to prove medical necessity

Less expensive procedure is available

Filing errors
A simple typographical error can lead to a major setback, so you must take measures to eliminate or significantly reduce medical claim errors.
This can be said for claims for all medical-adjacent institutions and businesses, including non-emergency medical transportation (NEMT)
How Crucial are Claim Errors in Billing?
Businesses can't operate without money. In the case of NEMT companies, they need funds to fill the gas tanks of all vehicles, pay the salaries of drivers and other employees, and ensure the fleet is safe and well-maintained. Offices and other overhead costs can also pile up.
While NEMT providers sometimes cater to private paying clients, most passengers are insurance beneficiaries. NEMT is also covered under Medicaid, the country's public health insurance program for low-income individuals.
Common mistakes when filing claims will result in denial or rejection. Of course, denied claims can be appealed. However, 65% of denied claims are not resubmitted or reworked. This leads to money or income lost forever—resources that would have helped improve NEMT services.
What are the Most Common Errors When Submitting Claims?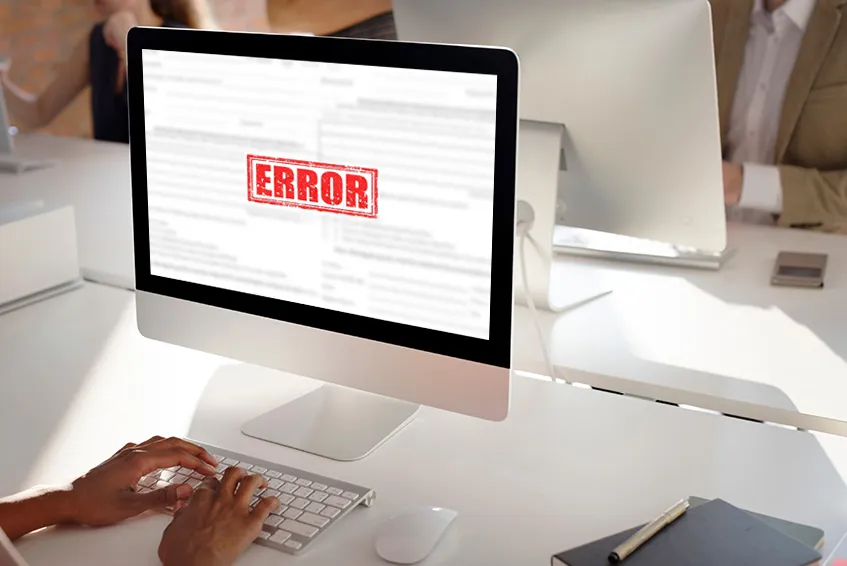 Many of the errors in submitting claims can be prevented. Awareness of the most common mistakes when filing claims may lead to prevention.
So, here are some of the most common billing errors:
Typographical Errors
A simple typo could lead to drastic issues like claims rejection.
Incorrect patient/client information

- the patient's name, date of birth, gender, insurance ID number, etc.
Incorrect provider information

- name, address, and contact information of the service provider
Incorrect insurance provider information

- insurance name, address, and policy number
Incorrect Codes
Medical billing uses various codes for documentation. The Current Procedural Terminology (CPT) outlines codes for reporting health procedures and services. The Healthcare Common Procedures Coding System (HCPCS) codes medical supplies, procedures, products, and services. The International Classification of Diseases (ICD), sanctioned by the World Health Organization, codes medical diagnoses.
The purpose of these codes is to have a universal health or medical language that would prevent confusion and inconsistency. And because NEMT functions within the country's healthcare system, providers' billing procedures will likely include these codes.
Simple errors or mismatches of codes could lead to claims rejections. Undercoding or upcoding are also problems to watch out for. Undercoding refers to leaving out a less serious procedure so the patient can save money. Upcoding is the opposite, as it involves entering a code for a complex treatment for the medical facility or practitioner to receive more money. Both cases will lead to immediate denial of the claim, and perpetrators may even face criminal cases.
Duplicate Billing
Insurance companies are very particular about being cheated and duplicate billing, even though it was done by accident. Any duplication will result in immediate denial of claims.
Incomplete Documentation
Claims require supporting documents to prove that the procedure or treatment was completed. In the case of NEMT, documentation may include the date of the trip, the starting point and destination, and the cost. When important details are left out of the submission, the claim will likely be denied.
How to Avoid Claim Errors?
The good news is that most of these common errors are easy to prevent. Submitting clean claims is not as difficult as one may think.
A clean claim is error-free and subsequently processed and paid without changes or amendments. It means all included details and codes are correct, and supporting documents are in order.
The following best practices will help you avoid common billing errors and submit clean claims every time:
Due Diligence
Due diligence will go a long way. Those in charge of claims submissions must double-check all paperwork and documentation to check for errors or discrepancies. It takes just a few minutes to review the details entered and compare them with documentation about the client, service provider, insurance provider, and relevant codes.
Understand the Insurance Claims Procedure
NEMT companies and their staff must be savvy about the procedure for submitting insurance claims. Even NEMT drivers must be aware of the process so they will know what details to input in the system when on a trip with a client.
Knowing and understanding the insurance process will help with efficiently handling the online billing process.
Use Medical Insurance Billing Software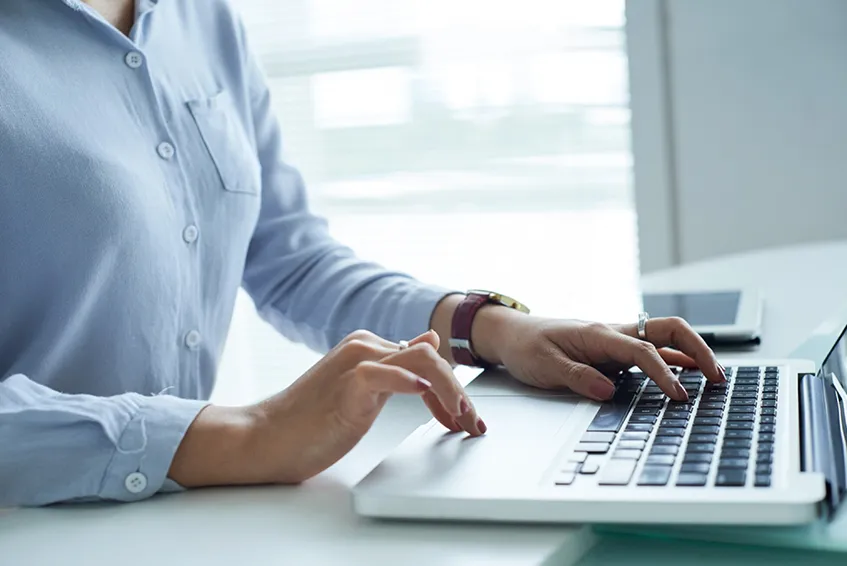 The most efficient way to minimize common billing errors is to use medical billing software like ClaimGenix. First of all, it makes processing much faster. But, perhaps more importantly, one of the best features of medical billing software is its ability to spot errors and easily correct them.
The error-check feature of the software will eliminate or significantly reduce mistakes that could lead to the denial of claims. The software will comb through every claim and spot inconsistencies. The quicker errors are spotted, the better it is for your company.
You don't want to wait for insurance providers to spot these mistakes. A denial means another lengthy process of correcting the error and asking for an appeal.
The software has other important features too:
Status Updates
You can get updates on the status of your claim. Every time there is movement, you will be notified of it in real-time.
Data Import
NEMT companies can easily download and import claim forms and information. This feature could cut down processing time significantly.
Bill Multiple Payers
Insurance providers vary greatly—some patients are private payers. ClaimGenix makes it easy to bill multiple entities.
Conclusion
NEMT is a growing industry because of its importance in healthcare. It helps people with mobility issues get to their medical appointments on time. But for an NEMT company to provide the best possible service, they need to have funds. For that, they need to be paid immediately for insurance claims.
To ensure a smooth process, NEMT management must avoid common mistakes when filing claims. Having reliable medical insurance billing software can help with that. Get a ClaimGenix demo here.