In a perfect world, every business owner would automatically become equipped with the necessary tools to succeed. Everything would simply fall into place, and the job would be completed without flaw every single time. But, this is almost never the case. Every business owner and employee knows that when one problem is overcome, another is quick to evolve. It's the cycle of business, and while there may never be a perfect solution, there are definitely tools available to ease common roadblocks. For medical billers, that solution comes in the form of software. If you're still skeptical of switching to an electronic billing process, it's time to ditch that mindset. The best medical billing software beats out a manual process every time.
Why is medical billing software so important?
Medical billing software isn't only great for an individual company—it's a win for the healthcare system as a whole. According to a Harvard University economist, the total savings of switching to electronic medical billing software is estimated at approximately $32 billion annually. If you weren't convinced that software saves you money, that figure is all the proof you need. Medical scheduling and billing software helps businesses boost their performance in a number of ways so they can run the most seamless operations possible.
Lower operating costs and faster reimbursements
In the business world, people are always looking for ways to cut costs. Investing in the right billing software makes that possible. If you're paying 10 employees to bill claims all day but they're doing it manually, you're going to see far less productivity than if these same employees were to bill with software. When you introduce software at your company, you significantly decrease the amount of time it takes to create and submit claims, and that's not all. Every reimbursement is guaranteed to be in your pocket faster than ever before. Electronic billing can get your reimbursement to you 7-15 business days sooner than manual billing would, making the choice a no brainer.
Reduce administrative costs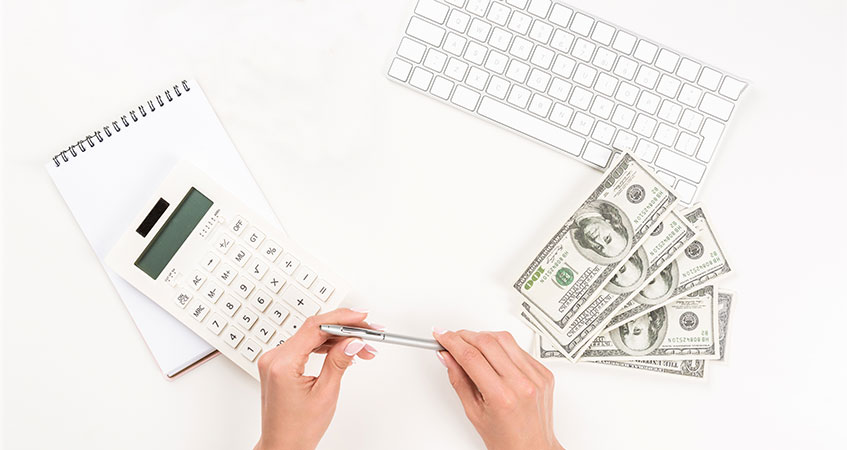 The little expenses are the ones that always add up and become a bigger problem. For instance, when you're doing manual billing, you have to pay for stationary, postage, gas to get to and from the post office, in addition to the time spent packaging up each claim. Electronic billing eliminates all of these costs, making a huge difference on your bottom line.
Faster, more accurate data entry
Electronic software makes it easy to automatically input data, including state Medicaid information and ICD billing codes, to save loads of time. Plus, the system alerts you of any missing information so you don't submit a claim without crucial data. Software makes it simple to get your data submitted faster and prevents you from inputting the wrong information.
Reliable storage and security
When you're manually billing, at some point, you're going to run out of space to store all of your data. That isn't the case with billing software. Not only do you have an essentially unlimited amount of space to store your data, you also are equipped with the highest level of security. Medical billing software is always HIPAA-compliant, so your patients' personal information is protected, and you can send and receive claims in an encrypted format.
Custom reporting tools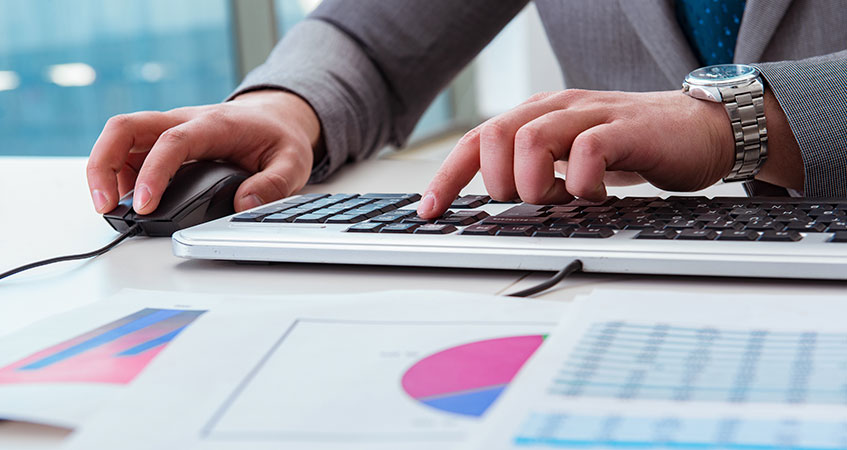 When it comes time to review your performance, you'll want to make sure you have a reliable way to review your progress. Medical billing software allows you to generate custom reports, so you can choose what information to gather and how to review it. It's also easy to share reports among your team, whether you're all physically together or working remotely, you can review your business insights together.
Reduce billing and coding errors
It doesn't take much to have a claim rejected or denied. In fact, all it takes is one incorrect or missing piece of information for a claim to be deemed unpayable. This is an easy mistake to make when you're inputting data by hand. But, when you switch to electronic billing, every claim is scanned for errors before submitting, so you can reduce the amount of rejected and denied claims you see.
Improved customer satisfaction
Customers like simplicity, and that's exactly what they'll get with billing software. An electronic process allows them to make a payment online, rather than having to write a check or physically go to their doctor's office. Your customers might never be happy about paying their bills, but they'll definitely appreciate when a convenient method is available.
Track every claim
When you manually submit a claim, you won't know where it is in the review process or if any problems were found until you receive the rejection or approval letter. With software, though, you can see if the payer received it, whether any issues have been found, and when you should expect your reimbursement. This alleviates a great deal of stress for providers.
Invest in your future with Claimgenix
If you're ready to achieve optimum performance at your company, you need medical billing and coding software to keep your business running smoothly. Sign up for a demo with the experts at Claimgenix, and find out how electronic billing saves you time, money, and improves your business overall.
What are the advantages of claimGENIX software? ⭐
Claimgenix saves providers time and money while speeding up the billing process overall. We also offer 24/7 customer support. ✅