05/24/2023
Last updated on May 24, 2023
6

min read
3.3

/ 5 (

6

votes )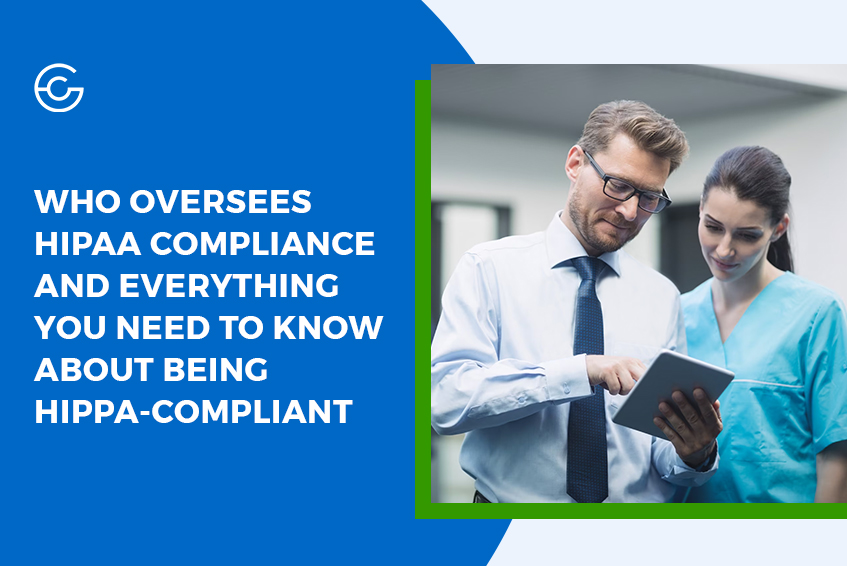 HIPAA stands for Health Insurance Portability and Accountability Act. It is a crucial healthcare legislation that ensures the safety and privacy of any patient's medical information. HIPPA has set the standards for collecting, storing, and sharing health information.
Read on for a HIPAA compliance overview.
But What is HIPAA Exactly? And Why is HIPAA Compliance Important?
Medical billing documentation includes sensitive data- such as medical diagnoses, treatment plans, and insurance policy details. HIPAA is necessary for keeping patient information confidential and secure. This confidentiality and security are also essential for medical insurance billing.
The data could be vulnerable to misuse, risking the patient's privacy and safety.
HIPAA ensures that healthcare providers and insurance companies handle sensitive data responsibly and carefully. It requires them to protect patient data from unauthorized access and disclosure. HIPAA thereby helps prevent medical identity theft and fraud. HIPAA also provides a standardized framework for sharing information among healthcare providers.
HIPAA maintains the healthcare system's integrity and trustworthiness by ensuring people and organizations handle patient data responsibly.
Who Oversees HIPAA?
The Department of Health and Human Services (HHS) and its Office for Civil Rights (OCR) oversee HIPAA compliance. The OCR enforces HIPAA's privacy and security rules and investigates non-compliance. The OCR provides relevant education and guidance to healthcare providers and HIPPA-covered entities.
Additionally, OCR imposes penalties on covered entities that fail to follow HIPAA regulations.
Who Has to Follow HIPAA Regulations?
HIPAA compliance applies to every person and entity connected to the healthcare industry. This includes healthcare establishments and technology companies that access and use patients' protected health information (PHI). It encompasses doctors, nurses, dentists, pharmacists, insurance companies, HMOs, Medicare/Medicaid, and companies that process medical claims.
What is a HIPAA Violation?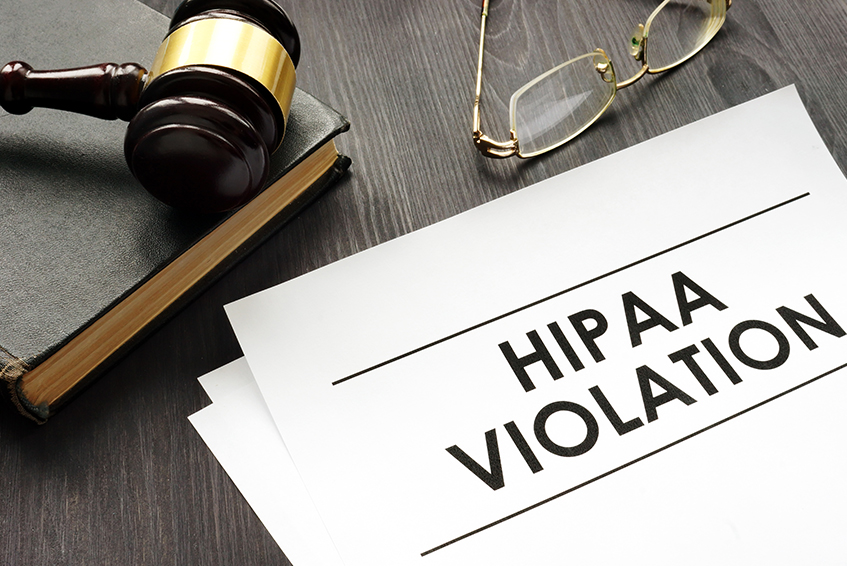 A HIPAA violation occurs when a covered entity fails to follow the HIPAA Privacy, Security, or Breach Notification Rules. HIPPA rules classify violations as deliberate or unintentional. Both violations could result in financial penalties or legal action.
Unintentional violations, such as violating the minimum necessary information standard, generally result in lower penalties than deliberate violations. Negligence, like failing to perform a risk assessment, is also a common HIPAA violation.
Deliberate violations can draw higher penalties. Take, for instance, failing to issue breach notification letters to patients within the maximum timeframe of 60 days.
If you are a healthcare organization navigating HIPPA violations, you can check out ClaimGenix. It is a powerful and holistic medical billing software solution.
ClaimGenix simplifies HIPAA compliance by enforcing PHI security aspects such as audit trail, encryption, secure access control, and a minimum necessary information standard,
What are the Consequences of Non-compliance With HIPAA?
While penalties can be issued for all HIPAA violations, the OCR resolves most cases through voluntary compliance. The OCR is the one who is responsible for HIPAA compliance adherence.
This can involve providing technical guidance or accepting the covered entity's plan to address and prevent violations. Financial penalties are usually reserved for severe violations. These include willful violations that involve extensive harm to individuals. Financial penalties also apply for cases where OCR wants to send a warning message about a specific type of violation.
Having said that, severe HIPAA non-compliance issues could also invite civil and criminal penalties. It could potentially also lead to damage to reputation, legal liability, and loss of business.
A Glance at Penalties for HIPAA Non-compliance
Based on the nature of the HIPPA violation, there are four tiers of the penalty structure.
Tier 1
Tier 1 is for a violation by the covered entity if it was unaware of the violation and couldn't have realistically avoided it. Such a violation attracts a fine of $100 per violation, which can reach up to $50,000.
Tier 2
Tier 2 refers to a violation the entity should have been aware of but could not avoid it. It draws a fine of at least $1,000 per violation and can reach $50,000.
Tier 3
Tier 3 is for a violation that involves willful neglect of HIPAA Rules. It draws a fine of $10,000 per violation, and can go up to $50,000.
Tier 4
Tier 4 penalties are applicable for violations due to willful neglect, and also when no attempts are made to rectify the violation within 30 days. It draws a fine of $50,000 per violation, at the minimum
How Can Organizations Ensure They are Compliant With HIPAA Regulations?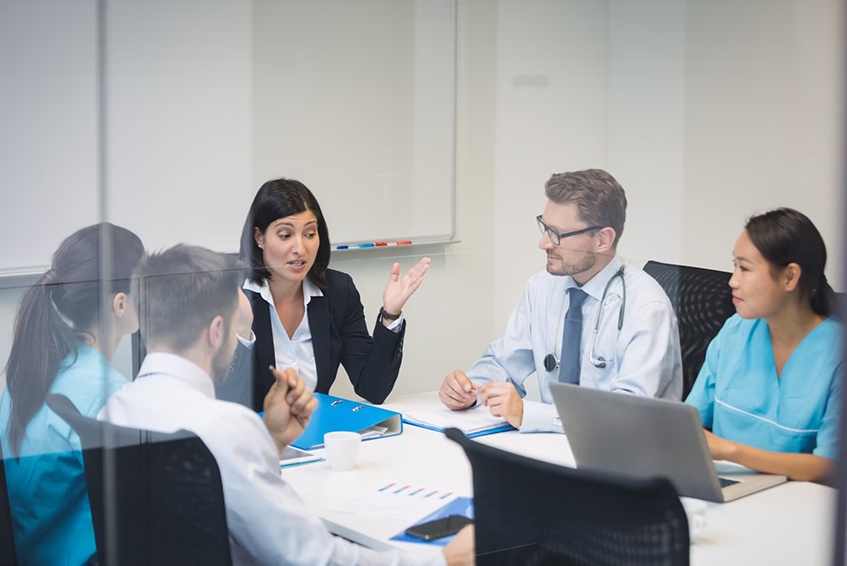 There are several security and general awareness measures that covered entities can implement to ensure HIPAA compliance. Here are the top ones:
Protect Physical Data
Physical data can include paper records, faxes, or other documents that contain PHI. If you are an organization that needs to be HIPPA-compliant, ensure there is limited access to physical files. You should also ensure they are not left out in the open- and that their access is limited to authorized personnel only.
Create Backup Files
Healthcare organizations must have a system to back up all PHI and other essential data regularly. This ensures that data can be recovered in case of a disaster or data breach.
Never Throw Private Documents in the Garbage
It's essential to dispose of PHI and other private documents properly. Have a strict shredding policy in place to ensure that documents are disposed of safely.
Password Protect All Computers and Encrypt Electronic Data
To ensure electronic data is kept safe, password-protect all concerned devices and encrypt the data.
Be Mindful of Who's Around When Sharing Private Information
Be cautious when discussing or sharing PHI. Hold conversations containing private information in private areas where unauthorized individuals cannot overhear.
Use a VPN on Public WiFi
Ensure employees use a VPN when accessing PHI or other private information on public WiFi.
Effectuate In-depth Training
Provide employees with in-depth training on HIPAA regulations. This includes training on handling PHI, reporting breaches, and avoiding HIPAA violations.
Let ClaimGenix Assure Your HIPAA Compliance
ClaimGenix enables healthcare providers to stay on top of HIPAA compliance. It is an all-in-one cloud-based medical billing solution offering easy onboarding and operation, security, professional support, and flexible implementation. ClaimGenix also enables you to connect with over 8000 players from one portal.
Experience the prowess of ClaimGenix via a free demo and witness how it can game-change your medical billing and HIPAA compliance.