Medicaid Billing Software for Pennsylvania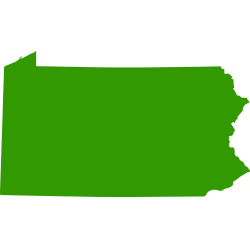 Don't handle the burden of Pennsylvania Medicaid billing on your own. We have a solution that eases the stress many providers endure while billing Medicaid. Claimgenix is a comprehensive billing software that automates the Medicaid process for quicker, accurate payments.
Our product checks every claim for errors before submitting them to prevent rejections, denials, and incorrectly paid claims from slowing your operation down. Commit to Claimgenix and make billing Medicaid in Pennsylvania a simple part of your job.
Features
Medicaid is different in every state, so we made sure to follow Pennsylvania's Medicaid guidelines when we developed our Pennsylvania Medicaid billing software. Designed as a way to provide better billing services to NEMT and healthcare companies, Claimgenix works hard to ensure our recipients are paid accurately and on time.
Our software lets you file claims, check payment statuses, and even lets you do balance billing. There's no better way to handle Medicaid billing than with Claimgenix.
Daily Auto Update

As soon as there is information from your payer - you will know about all updates

Intelligence Reporting

Receive custom reports for an overview of your company's progress.

Auto Data Imports

No more manual data entry. Claimgenix automatically downloads and imports claim information for you in minutes.

Error Check

Claimgenix scans for errors before submitting claims to ensure no inaccuracies are submitted.
Difficulties with Billing Medicaid
Medicaid billing isn't just time-consuming—it's fairly complicated. Because each state has its own set of codes for billing, it can be difficult to ensure all information is correct when entering data manually. And it only takes one small mistake to receive a rejected, denied, or incorrectly paid claim. Below are a few common reasons claims aren't accepted
Incorrect provider and/or patient information
Mismatched medical codes
Leaving out codes for procedures and diagnoses
Incomplete documentation from a healthcare provider
Duplicate billings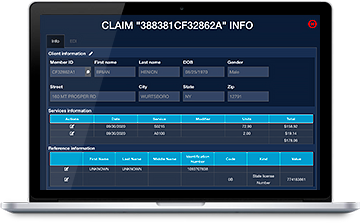 But with Claimgenix, you don't have to worry about those inaccuracies. The software scrubs claims for errors and fixes them before submitting, so you spend less time dealing with discrepancies and get paid faster—a win-win situation for your business
Request a Demo
advantages
A confusing Medicaid billing process is unproductive and will only hurt your business in the long run. But when you switch to a reliable, efficient billing software, you'll submit claims faster and more accurately than ever before. Don't let a faulty Medicaid billing process stand in your way of success. See how Claimgenix can help with these great advantages:
All-in-one Solution

Work anywhere that's convenient for you with our cloud-based application, available on any Internet-enabled device.

Easy-To-Use Client

Claimgenix is easy to learn and operate!

Easy-To-Use Client

No downloads or installations are needed with our web-based software.

Flexible Implementation

Integrate Claimgenix with your existing software for easy transfer of data.

Security

All patient information, like phone numbers and addresses, is kept confidential in our HIPAA-compliant software.

Premium Support

Our knowledgeable team is here for 24/7 support.
NO-HASSLE MEDICAID BILLING
You depend on Medicaid billing to earn your profit, and committing to a reliable billing software makes your job that much easier. Our automated, error-free software does the heavy lifting for you and is designed to increase productivity and save you time and money.
Don't spend another hour manually inputting data—request a free demo today and see why Claimgenix is the best choice for Medicaid transportation billing software.
Request a Demo
CUSTOMERS FREQUENTLY ASK
Why Use Medicaid Billing Software in Pennsylvania?

Medical billing software reduces claim errors and saves billers time and money by automating the entire medical billing process.
How Medicaid Billing Software in Pennsylvania helps you?

Billing claims by hand can take hours, but submitting claims with software takes only minutes. Plus, claims are submitted without error thanks to the Claimgenix error check!
How much Medicaid Billing Software in Pennsylvania cost?

The cost of medical billing software varies from company to compay. Claimgenix charges providers based on the amount of claims processed each month. For individual price quotes, contact us.
What are the advantages of claimGENIX software?

Claimgenix saves providers time and money while speeding up the billing process overall. We also offer 24/7 customer support.
Need more details?