There comes a time in many seniors' lives when a little extra help is needed. This might mean assistance performing daily tasks, like cleaning the house and preparing meals, or help moving around, taking medications, and running errands. All of these situations can be alleviated with the help of a homecare provider. So, who pays for homecare? And what services are actually covered by insurance? We broke down everything you need to know if you're looking into homecare services.
Does Medicaid cover homecare services?
Yes, Medicaid covers homecare in one way or another in all 50 states. Many people would rather continue aging in their homes rather than relocating to a nursing home or extended living facility. This is a great option for many senior citizens who want to maintain their independence but who require a little extra support. At-home care is also a more affordable alternative to other living facilities. Caregivers can be anyone from professional homecare providers to adult children and spouses. Many states allow patients to direct their own care plan, in which case relatives are allowed to be hired as caregivers. It's important to check on your state's unique homecare regulations before forming a plan.
Who is eligible for homecare services?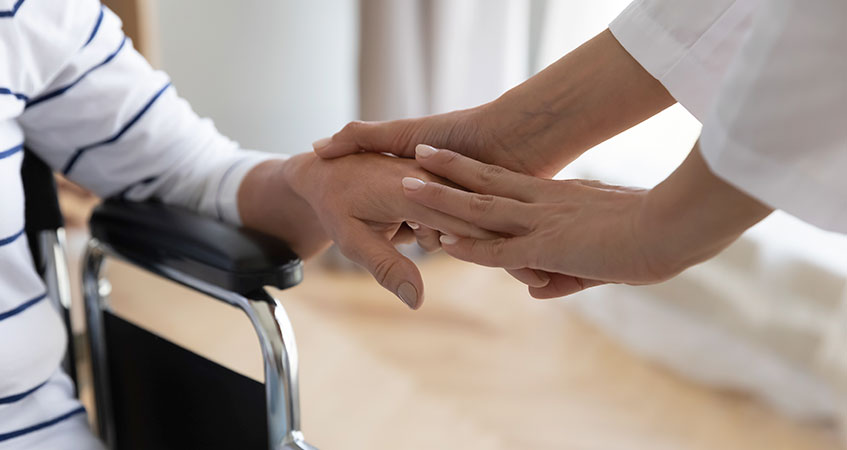 Anyone who is eligible for Medicaid in their state is also eligible for homecare services. Additionally, those seeking homecare aid will have to demonstrate that they need help performing daily tasks including mobility, eating and drinking, bathing, doing household chores, and preparing meals. Once that need is verified, the patient can either find their own caretaker, or a Medicaid agency will find the best match for the patient, depending on the level of care needed and the state the patient resides in.
What homecare services does Medicaid cover?
Medicaid can cover a variety of homecare services, but it varies depending on the individual and the state they live in. The following list mentions a number of services that may be available to a Medicaid patient seeking homecare. Always make sure to look into your specific plan for true coverage.
Assistance with daily activities (bathing, dressing, eating, etc.)
Adult day care
Assistance with shopping, cleaning, cooking, etc.
Respite care
Non-emergency medical transportation
Therapy services
Meal delivery
Medical equipment (walkers, wheelchairs, etc.)
Bill homecare with the best medical billing software
If you're a homecare provider looking to boost your business efforts with a better billing process, book a demo with Claimgenix today!
Why Use Medical Billing Software? ⭐
Medical billing software reduces claim errors and saves billers time and money by automating the entire medical billing process. ✅