If you work in any aspect of the healthcare field, you understand the importance of medical billing and coding. If you aren't a biller or coder, however, you probably don't understand the technical aspects of turning a diagnosis into a coded format so that it can be processed for billing. Whether you're simply interested in how the process works, or you're seeking out a career as a medical coder, there's a lot to learn from the process.
What is medical coding?
According to the American Academy of Professional Coders (AAPC), medical coding is the "transformation of healthcare diagnosis, procedures, medical services, and equipment into universal alphanumeric codes." This process is conducted every time a patient sees a healthcare provider for any reason; whether it's a routine checkup, surgery, or a recurring visit, the diagnosis is always transformed into special coding that's used for billing later on. Medical codes tell the story of a patient's visit, including the diagnosis, treatment needed, services provided, and any medical condition that may have led to this diagnosis.
What do medical coders do?
Medical coders do exactly what you think they do. They're responsible for translating physician reports into codes that can be used for billing. Medical coders are needed in any setting where healthcare services are provided—hospitals, doctor's offices, physical therapy offices, and more. Codes are necessary for billing so that insurance companies get a very specific account of what happened at an appointment and what services need to be billed for.
Who can become a medical coder?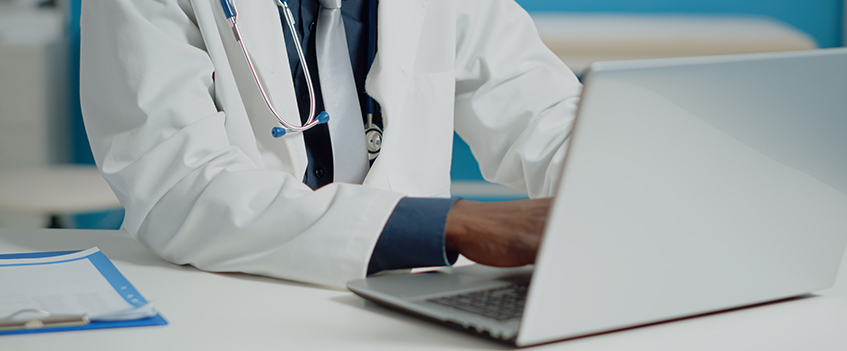 In addition to the proper background and education, coders should be detail-oriented and willing to continue learning. If coders aren't focused on minute details, they could easily input the wrong code for a procedure, rendering the whole claim unpayable. Additionally, since new codes are consistently being added to the library of existing ones, coders should be aware of any updates and be ready to master any new rules and regulations that come up to accompany the updates. If you're thinking about becoming a medical coder, the following are some areas of study to focus on to set yourself up for success: inpatient coding, customer billing, ICD-10, outpatient coding, physiology, and medical terminology, among others.
Submit accurate codes every time with Claimgenix
The best medical billing software makes filing and submitting medical codes a breeze. When you submit claims through Claimgenix, you'll see fewer errors and faster reimbursement times. Sign up for your free demo today!
Why Use Medical Billing Software? ⭐
Medical billing software reduces claim errors and saves billers time and money by automating the entire medical billing process. ✅