Insurance billing is a daily task for many non-emergency medical transportation providers, and it's not always an easy one. Billers often file and submit dozens of claims each day, which can result in mistakes from time to time. Unfortunately, even the most minor errors can cause providers to receive rejected claims. The good news is, the claim can almost always be fixed and resubmitted for approval—as long as you understand the process.
What is a rejected claim?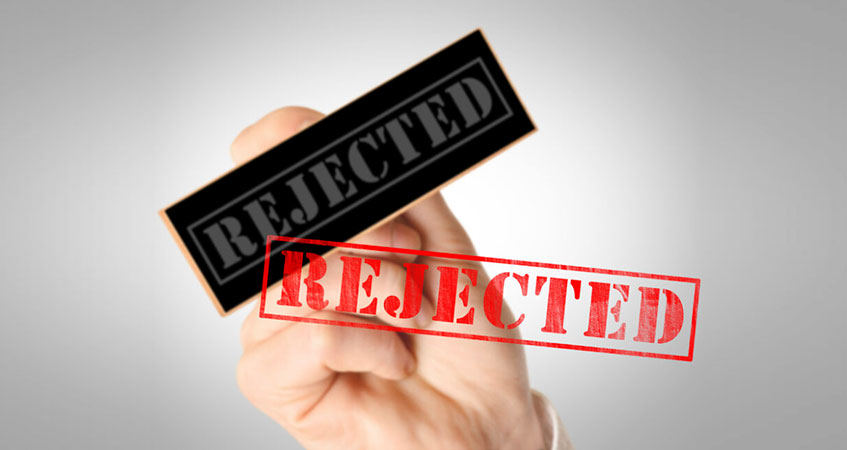 If a claim is rejected by the insurance company, don't worry. Rejected claims are common. Claims are most often rejected due to incorrect information that doesn't match what's on file with the payer, or invalid information containing one or more errors. Rejections can come from either the payer or the clearinghouse and will often be returned with an explanation of the error so the provider can fix and resubmit. A rejected claim should not be cause for panic. Your claim can likely still be paid, so it's important to assess the reasoning, correct the errors, and send back as soon as possible.
Solutions
Although everyone's situation will be different, the following are some steps to help NEMT, healthcare, and homecare providers handle rejected claims:
Step 1
What should you do if your insurance claim is rejected? The first thing you need to do when you receive a rejected claim is make sure you understand the error. If there's any confusion, you should contact the payer directly for a better explanation of the problem and how to address it. Take a look at a few examples of common claim errors below, and what actions items you should take to solve each one.
Example 1
Rejection message: Claim Frequency Code Information submitted inconsistent with billing guidelines. Payer Assigned Claim Control Number.
Rejection clarification: The Payer has rejected the claim because the frequency code used with the Payer Control Number is not consistent with their system.
Reasons for this rejection include the following:
The provider is not sending the correct Payer Control Number for the original claim.
The Provider is not using the correct frequency code for the claim type in box 22 (New/Resubmission/Cancellation).
The Payer doesn't allow corrected or replacement claims.
Action items:
Action items are below for each of the possible reasons:
Please confirm the Payer Control Number/Payer Claim # for the original claim.
Please confirm that the correct accepted frequency values for professional claims are being used:

For the first claim ever submitted, mark "Original" in box 22.
For a replacement or resubmission claim, mark "Resubmission" in box 22.
For a cancellation claim, mark "Cancellation" in box 22.

If you confirm that the values in box 22 are correct, please reach out to the support team for further research with the payer. If there was an issue in box 22 where you selected the wrong type of submission or entered the incorrect Payer Control Number/Payer Claim #, please correct and resubmit the claim.
Note: Box 22 requirements are entirely dependent on the payer's requirements. For example, Medicare only accepts Original claim submissions.
Example 2
Rejection message:
H25390:THE 'PAYER CLAIM CONTROL NUMBER' (2300/REFERENCE IDENTIFICATION QUALIFIER EQUAL TO F8) WAS NOT FOUND BUT WAS EXPECTED BECAUSE THE 'CLAIM SUBMISSION REASON CODE' (HEALTH CARE SERVICE LOCATION INFORMATION-3) IS 7 OR 8.
Rejection clarification:
The claim has been rejected due to an incorrect Original Claim ID in box 22.
Action items:
If the claim is a resubmitted/corrected claim, please include the correct Payer Control Number/Payer Claim # for the original claim. Note: Please ensure that you are providing the Payer Control Number/Payer Claim #, not the claim's reference ID in box 22.
Example 3
Rejection message:
Billing Provider not approved.
Rejection clarification:
There are three possible reasons for this rejection reason:
You're not credentialed or enrolled with this payer.
Claims are being sent with incorrect billing information in box 33.
Claims are being submitted to the wrong payer ID in box 1.
Action items:
If you're not credentialed or enrolled with the payer, you have to contact the payer for further assistance.
If the claim was sent with different billing information in box 33 than what is on file with the payer, you need to verify and edit the billing information.
If the claim is submitted to the wrong payer ID in box 1, you need to verify the payer ID and resubmit.
Step 2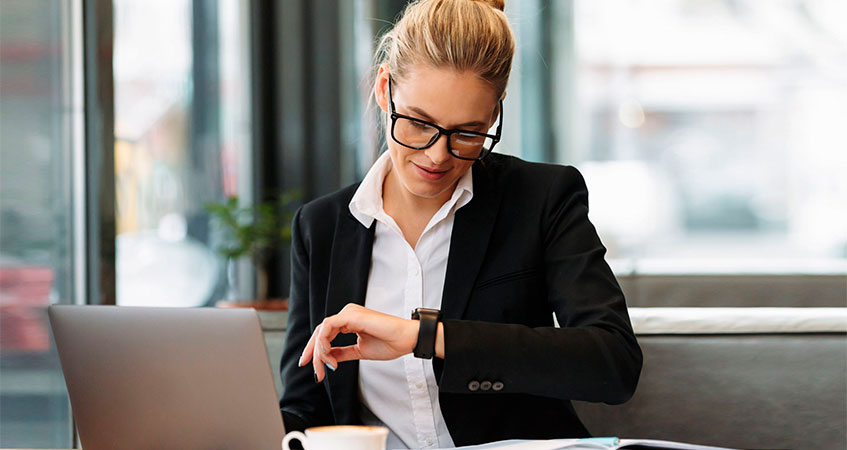 Once you've identified the problem and resubmitted your claim, you'll have to wait for the results. In the meantime, it's important to plan ahead and prepare so you can prevent more rejected claims in the future. Since many errors arise from patient eligibility issues, it's a good idea to revisit current patient information and confirm that the details are correct and up to date. It's also important to talk with front-end staff and ensure that they're asking the right questions up front to get the proper patient information. Rejected claims are common, and it's hard to prevent them all, but knowing how to decrease your chances of them and understanding what to do if your claim is rejected is important.
Step 3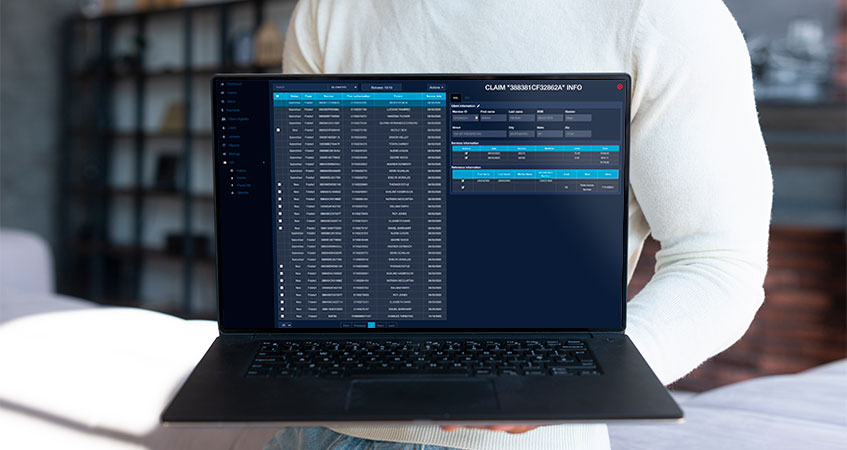 The best way to prevent Medicaid and insurance claim rejections is with a reliable billing software. This software automates the billing process to prevent rejections and improve submission and reimbursement times. By checking all claims for errors before submitting them, software does the hard work for you and allows you to submit claims with confidence. Plus, electronic claims are paid before paper ones, so you'll know that you'll receive your payment faster than ever before. While it's still important to ask the right questions and double check patient information, software will ease the stress of billing so you can focus on your whole operation.
Final thoughts
Billing insurance claims will always come with its complications. Since the success of your business depends on receiving reimbursements quickly and accurately, you need to invest in the tools to prevent as many rejected claims as possible. Knowing how to correct and resubmit rejected claims in a timely manner will ensure you're still paid on time—but committing to a reliable billing software that scans for errors and does the hard work for you will make your business simpler and more successful.
Subscribe to Claimgenix for more information on billing insurance software!
What are the advantages of claimGENIX software? ⭐
Claimgenix saves providers time and money while speeding up the billing process overall. We also offer 24/7 customer support. ✅