When you run a business, you want to find the best employees around to complete your team. You want workers who are proficient in their specified skill, and you want a team that balances itself out with a variety of strengths across the board. You know what you want, but how do you find the best workers for the job. If you run a medical billing practice, how do you find the best billers to build a stellar team? Below, you'll find some of the best ways to hire the most skilled billers around.
Know where to find them
The biggest obstacle when hiring new employees, especially these days, is knowing where to find them, and how to attract them. You may know exactly what you want from an employee, but the problem is actually finding that person. While it might seem like the wrong approach, one of the best ways to find skilled workers is by looking up medical billers who already work at other billing practices. Sure, they already have a job, but if your offer is appealing enough, they may consider switching. Plus, you never know when someone is already thinking about starting a new career journey. Reaching out to recruiters is a great way to have someone else do the legwork for you.
Post your listing online
If you aren't online, you need to be. Between Indeed, Monster, LinkedIn, and other specialized job hiring sites, there are tens of thousands of new listings posted on any given day. Job seekers want the ability to find and compare postings in seconds, so you need to make sure yours shows up when they search for medical billing jobs in their area. If you're willing to pay an additional fee, you can have your job posting show up as a paid search option on the job posting site.
Outline your specifications in the posting
If you know what you want, make sure you say it loud and clear in your posting. If you want to ensure this position will work for all parties involved, you need to make sure your expectations are clear. Determine the responsibilities a biller will have at your practice, and outline them in a clear, cohesive manner in your posting. If billers may have to do things beyond the regular scope of the job, it's important to discuss what's different about this role. The bottom line is, you can't be mad at the applications you receive if you aren't transparent about the role and all it entails.
Expect the process to take time
It can be stressful searching for new team members, especially if you have gaps to fill. It's easy to try to rush through the process and get new workers in as quickly as possible, but this isn't the right method for finding the best people for your business. Develop an internal interview process, and decide who needs to talk to the prospective employees. Be transparent with prospects about what timeframe they can expect. Take the time to ask thorough questions and ensure that the person you're interviewing will be a good fit for the position.
Be transparent about compensation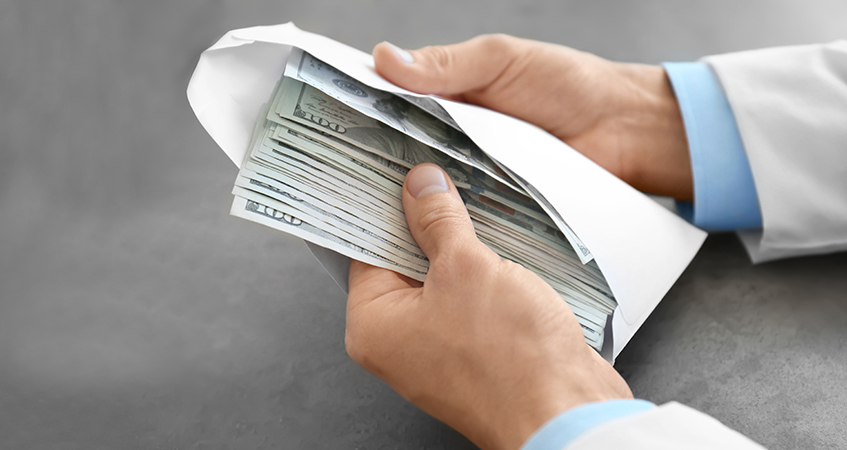 No one wants to play the guessing game when it comes to salaries. If you have a salary range in mind for a job, own it. Don't make prospects go through a lengthy interview process, only to find out weeks later that they aren't making nearly as much as they thought they would. The salary conversation has to come up at some point, so the best time to get it out there is as soon as possible. This way, you both understand that the interview process is worth moving forward with.
Decide if you'll require references or not
Some companies really value references, while others aren't as worried about them. In the end, this portion of the interview process is your call. If you feel you can benefit from talking to a prospect's references, then you should absolutely ask for them and follow through. If you tend to think they're a waste of time and don't add any value to your search, that's fine too. Either way, you need to decide whether you want to include them on your application or not.
Give a test to promising candidates
A lot of people might look good on paper, but if their skills don't translate to the real world, that's a problem. Developing a test of sorts for either all prospective employees or only ones who get to a certain point in the process is a great way to see how prospects apply their knowledge in a real situation. The best way to go about this is by using actual situations from your company and seeing how employees would handle the task.
Keep your billing software up to date
If you want to attract new, promising employees and run the best billing operation possible, you need to invest in modern, up-to-date medical billing and coding software. Ready to upgrade your system? Get in touch with the team at Claimgenix today to schedule your free demo!
How Medical Insurance Billing Software helps you? ⭐
Billing claims by hand can take hours, but submitting claims with software takes only minutes. Plus, claims are submitted without error thanks to the Claimgenix error check! ✅