Have you been putting off an important investment? We all procrastinate, but when it comes to finding the right medical billing and coding software for your business, there's no time to waste. You need a product that makes it easy to run the best business possible. But with so many different options on the market, how do you know where to begin? The first step is deciding you're ready to invest in software. After that, you need to pinpoint what you want out of a product, what features you absolutely need, and how much you're willing to spend.
Why is medical billing software a must-have tool?
The benefits of switching to an automated billing method are endless. There are always new ways to improve your billing process, and cloud-based medical billing software tackles a number of issues at once. These are just a few of the big ways software helps you run a smoother business:
Front-end staff can quickly and efficiently verify patients' insurance information before thier appointments and input any necessary data directly into the system.
Every claim is scrubbed for errors before being submitted to a payer, so your practice greatly reduces the amount of rejected claims you see.
It's easy to create custom reports to view all your data in one place. Choose how you want to see your billing reports so you can analyze and improve your operation.
Top features to look for in a billing software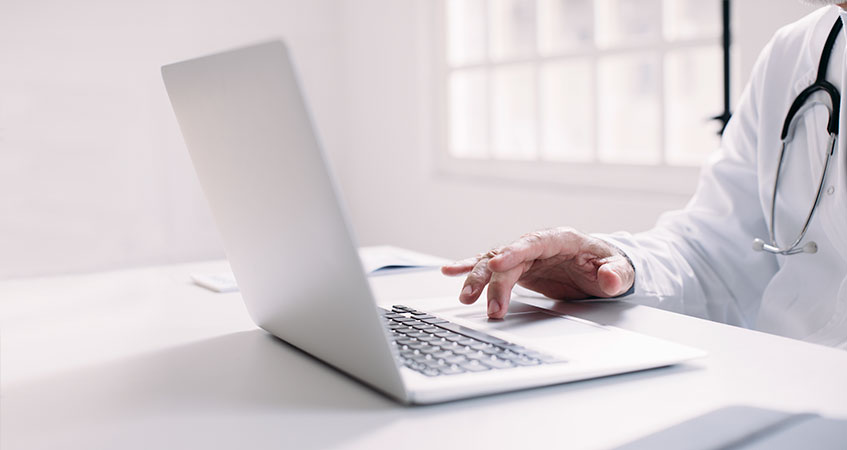 These days, there are tons of different electronic medical billing software options on the market—so how do you decide which one is right for your business? Since every business's needs are different, it's crucial to figure out what your individual business wants out of a software. That being said, the following are some of the top features billers look for in software:
Claims management
You want to be able to submit your claims electronically, reconcile, view the history, scrub, and track the status of every claim directly from your system. Having the ability to manage your claims from an electronic billing system ensures you see fewer errors and faster reimbursements.
Automated coding and data entry
Medical codes are a pain point for most billers. With tens of thousands of different codes to choose from and dozens of claims to bill each day, it's not surprising that incorrect data gets submitted often when billers fill out claims by hand. Software eliminates this problem with automatic data entry. The system can recognize which codes are needed and automatically submit them for simplified data entry.
Custom reporting tools
When it comes to reporting, you want the power to create and save custom templates in your system. Finding a system that boasts custom reporting options is a great way to make sure you're constantly bettering your process.
Secure and HIPAA compliant
This should go without saying, but you need a system that keeps your data protected and secure. Finding a HIPAA-compliant software system is crucial in making sure that you can safely transfer medical data from your system to your payers' systems. Your patients need to trust that you'll keep their sensitive information safe, so you need software that promises to do so.
Take on new opportunities with a powerful software system
Are you excited to see the difference the best software for medical billing makes at your practice? It's time to start your search. Book your free Claimgenix demo today to see how a modern, all-encompassing billing platform will boost your operation.
What are the advantages of claimGENIX software? ⭐
Claimgenix saves providers time and money while speeding up the billing process overall. We also offer 24/7 customer support. ✅