11/23/2022
Last updated on January 17, 2023
5

min read
3.3

/ 5 (

6

votes )
Both billers and coders are responsible for ensuring claims are created and submitted properly and without error. If a claim has a billing or coding issue, it's automatically going to slow down the billing process and push back your reimbursement time—something your business never wants to experience. That being said, you need a reliable team of billers and coders at your side to make sure your business is well. If you're someone who's hoping to become a medical biller or coder, or if you're trying to find the best billers and coders for the job, we took a look at how professionals become successful billers and coders.
What is Medical Coding?
The first thing you need to make sure you have a grasp on is what medical coding consists of. Medical coding is the process of converting an appointment diagnosis into universal codes for insurance providers and other payers. These codes make it easy for payers to quickly verify what services were performed and need to be billed for.
What is Medical Billing?
After diagnoses have been translated into a billable, coded format, billers ensure that everything has been recorded properly, and then they submit the bill to the insurance company—Medicaid, Medicare, or other payers. If a claim comes back with any errors that deem it rejected or denied, the medical biller is responsible for fixing those issues and resubmitting the claim.
Find a Medical Coding and Billing Program That Works for You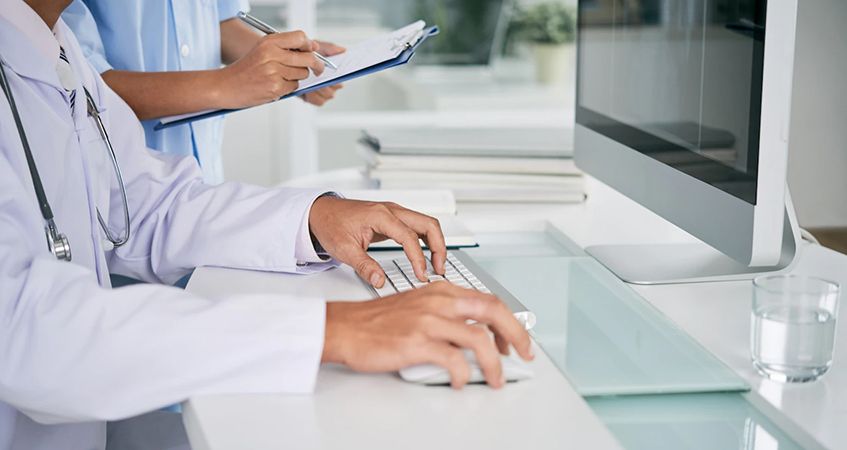 If medical billing and coding sounds like the right career path for you, it's time to figure out which certification program or degree is the best fit for you. You might just be beginning your college search, so looking for a university with a robust medical coding and billing program is a great way to get your foot in the door. If you're looking for a career change and have decided to move toward medical coding and billing, you'll still need to take courses to master the right skills. Those who need some flexibility in their schedule should consider taking online courses. If you want to fast-track your learning, you might consider a diploma program, which can typically be completed in less than a year. On the other hand, if you're willing to put more time into your education, it's possible to earn an associate degree in medical billing and coding, which could take a little less than two years. Finding the option that works best for your individual situation is the most important thing—this is how you'll ultimately become most successful in your field.
Complete Relevant Courses Under Your Chosen Study
Once you enroll in your chosen medical billing and coding program, you'll have to complete a variety of relevant courses. These courses all come together to equip you with the skills you need to become a professional biller and coder. Some areas of study you'll likely focus on include but aren't limited to the following:
Diagnostic and procedural coding

Medical terminology

Medical laws and ethics

Billing and coding applications

Claim cycle and claims processing

Office management and communication in the workplace
Complete Your CPC Certification Exam
The Certified Professional Coder certification isn't always required by healthcare providers, but it's commonly listed as a preferred qualification on job applications. If you've already earned a diploma or degree in the billing and coding field, you have the knowledge to take and pass the CPC. This will give you an immediate leg up on any prospects who don't have this same certification.
Explore the Various Billing and Coding Opportunities in the Healthcare Industry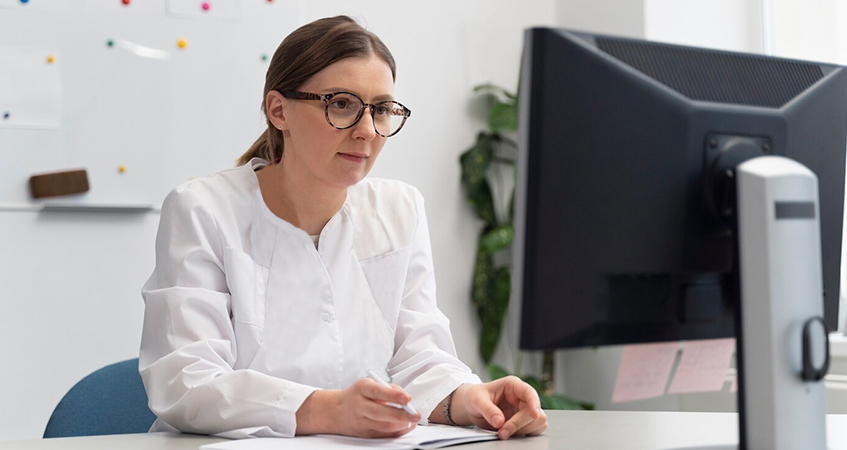 You have your certification—now it's time to find a job where you can use those skills. Through your studies, you likely learned about a variety of spaces that need your talent, from doctor's offices and specialty practices to hospitals and dentist's offices. Checking out what opportunities are open and deciding where your areas of interest lie will help you find the perfect workplace. According to the Bureau of Labor Statistics, medical billing and coding are among the most in-demand professions, and medical coding is listed among the 20 fastest-growing professions. This means you're entering a field with a positive future outlook, which means you should feel good about where your time and money is spent on education. No matter what kind of office you end up in, you'll be an integral part of the revenue cycle process.
One of the first things you should ask a company when interviewing for a position is whether or not they use medical billing and coding software. If the answer is no, it's worth asking if they're considering it or if they have a specific reason they aren't using it at this time. Software helps reduce billing and coding errors, get reimbursements into the providers' pockets faster, and boost efficiency across the company.
If you're a decision maker at a healthcare practice and you're interested in exploring your medical billing and coding software options, we'd love to hear from you. Get in touch with Claimgenix today to schedule your free software demo!